10 Best Open Source Data Recovery Tools in 2023 Let's admit that sometimes we delete files by accident and then wish we hadn't. If you lose files on Android, you don't have many ways to get them back. But if you delete files by accident on desktop operating systems like Linux and Windows, you have more than one way to get them back.
On a desktop operating system, it's pretty easy to get back files that have been deleted.
Several third-party apps can help you get back your lost data. There are also a lot of choices when it comes to data recovery. Some tools for data recovery require a paid account, while others are free.
In this article, we'll talk about tools for recovering lost data that are free to use. We will also give you a list of the best free data recovery tools you can find on the web. But before we look at the list, let's find out where the files go when they are deleted.
Where do the files go when they are deleted?
First, deleted files can be found again on a normal hard drive. The operating system doesn't take them out of the space they take up on the device completely (even when you empty the recycle bin). Still, they are marked as not essential and the space they take up is thought to be able to be filled with something else.
When the system needs space for new files and overwrites the ones that were deleted to make room, the files will be gone forever.
Even though this doesn't happen, a data  recovery programme can scan the hard drive to find anything that hasn't been overwritten yet so that it can be recovered.
Keeping this in mind, it makes sense to stop using the device right away if you want to recover files from a hard drive so that you don't add new files to the space.
List of 10 Best Data Recovery Tools 2023
Because of this, it's best to put the recovery tools on a portable device. If you can, take the hard drive out of your computer and connect it to one where the software you want to use is already installed. So, let's not waste any more time and check out the list below.

The people at Piriform made a great programme called Recuva that can find lost files.
The programme lets you search hard drives and external drives quickly or in depth.
Not only that, but it also lets you recover all types of accidentally deleted files, such as emails from Outlook or Thunderbird. It also has a portable version, which you should run from a different disc than the one you want to recover data from so that you don't lose any data.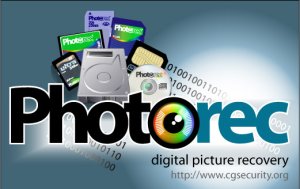 Give PhotoRec a try if you want to find free, open-source data recovery software with a text-based user interface. It's easy to get back deleted files like videos, pictures, and documents from hard drives, digital cameras, CD-ROMs, and other devices.
It can currently recover more than 480 different file formats, and it can also work with a number of different file systems. But the programme is hard to use because the user interface is text-based and not graphical.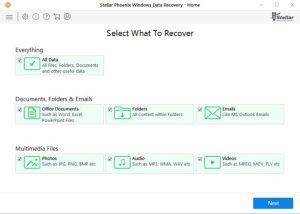 It is one of the most trusted names in IT software because it has so many data services that can help users out of tough situations. You can use Stellar Data Recovery to get back files that you deleted by mistake.
It can recover data from hard drives that are broken or corrupt or from partitions that have been unmounted.
We like that it can get data back from external hard drives, USB flash drives, and CDs or DVDs that are broken.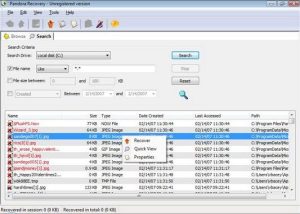 Pandora is a great piece of software for recovering lost files from FAT, NTFS, and NTFS/EFS partitions. It is simple to use and has a very easy-to-understand interface.
Pandora Recovery can get files off of hard drives, memory cards, and other storage devices. Almost anything that stores files and can also be connected to your PC must be supported.  Pandora Recovery has a "Surface Scan" that is more advanced than the standard search and should find more files, as long as they are in a common format.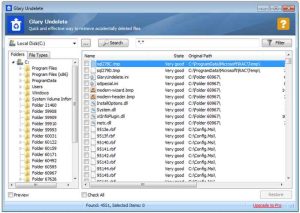 Glary Undelete is a great free programme for finding lost files. It is easy to use and has one of the best interfaces I've ever seen.
The best thing about Glary Undelete is that it makes it easy to see "folders," has a picture of recoverable files that looks like Windows Explorer, and shows a big "Status" for each file, which shows if the file can be recovered or not.
Glary Undelete needs to be installed before it can be used. During installation, it just asks you to install a toolbar, which you can refuse. Glary Undelete is one of the best tools in its class besides these things.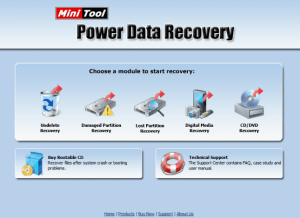 It is a well-known tool for recovering lost data.The free version of MiniTool lets you recover deleted files, partitions with lost data, damaged partitions or USB drives from digital cameras,pen drives , auxiliary memories,digital cameras or optical media (CD or DVD).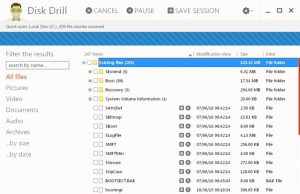 Disk Drill is a great, easy-to-use data recovery programme. Not only does it have a lot of features, but it also has a simple layout that makes it almost impossible to get lost.
On its website, Disk Drill says it can recover data (up to 500 MB) from "almost any storage device," such as hard drives (both internal and external), USB devices, memory cards, and the iPod. Disk Drill can also show you what image files look like before it recovers them.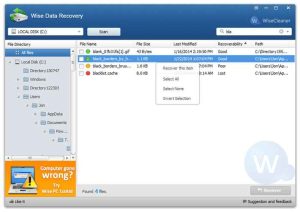 Wise Data Recovery is a free, easy-to-use recovery programme. The Data Recovery tool can scan different USB devices, like memory cards and other removable devices.
Wise Data Recovery makes it easy and quick to look for deleted files with a feature called "instant search." In the Recoverability column, you can see how likely it is that a file will recover as good, bad, very bad, or lost. Right-click on the file you want to restore.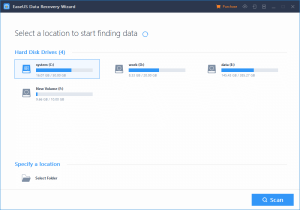 EaseUS Data Recovery Wizard is a programme that helps you get your files back.
The user interface of EaseUS Data Recovery Wizard is set up like Windows Explorer, which is one of its best features.
Even though not everyone will agree that this is the best way to show the files, most people are used to it and feel comfortable with it.
It can recover files from hard drives, memory cards, optical drives, and almost anything else that Windows recognises as a storage device. It also lets  you recover lost partitions.
With these free data recovery tools, it's easy to get back lost or deleted files quickly.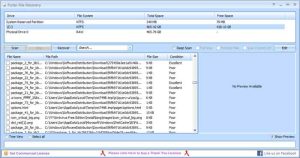 It is easy to use Puran File Recovery, and you can scan any Windows drive you see.
Not only that, but if you need them, it also gives you a lot of advanced options.
One important thing to remember is that the tool can find more files than any other recovery tool. If you've already used Recuva and haven't been able to get the file you want back, give it another shot.
I hope that this article was helpful! Please tell your friends about it too. If you know of any other tools like this, please tell us about them in the box below.