For team communication, these are the top 10 Slack alternatives. If you're one of those businesses considering making the switch from email to a new platform for team communications in 2023, here are the 10 Best Slack Alternatives to consider.
Slack Alternatives: Best Tools for Team Communication
Here today we are Mention Slack Alternatives. These are the Best Tools for Team Communication.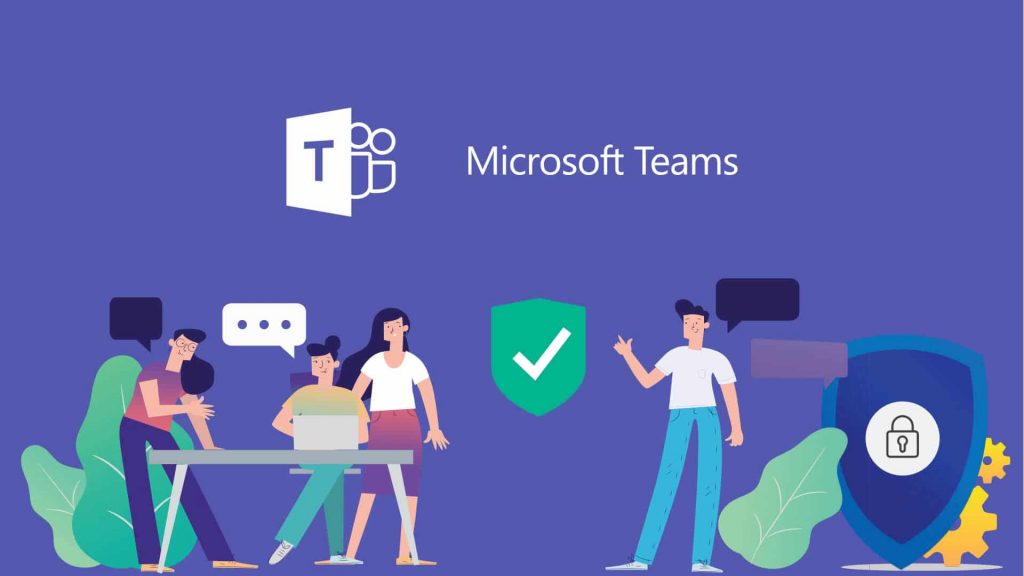 Microsoft Teams, an alternative to Slack, is a good option if your firm uses Microsoft 365 as its primary productivity tool. First and foremost, it is a free communication software that anybody may use in a limited capacity. Still, if you are an Office 365 user, you can use all of its capabilities for free, which is fantastic. You may use Microsoft Teams for chatting and video and audio calling. You can also host virtual meetings for up to 10k, people, which is far more than anyone will ever need. It offers group messaging with a threaded conversation, just like Slack.
It allows you to exchange files saved on OneDrive, just like Slack, or collaborate on Microsoft Word, Excel, and PowerPoint because it interacts flawlessly with Office 365 programs. Not only that, but Microsoft Teams' third-party integration supports hundreds of apps, so you can utilize it with whatever other tools your team is utilizing to get the job done. Slack isn't even close to Microsoft Teams in terms of features.
What Are the Benefits of Using Microsoft Teams?
If your company uses Office 365, it's a no-brainer to use Microsoft Teams instead of other communication platforms to replace Slack. You will not only receive reliable communications software, but it will also be free of charge. If you don't already use Office 365, you should try out the limited free edition to determine if the capabilities are useful. For example, if you require audio calling and video conferencing, this is an excellent choice.
Individual and group messaging, audio calling, video conferencing, support for hundreds of third-party apps, file attachments, threaded conversations, secure and private communication channels, and more are just a few available features.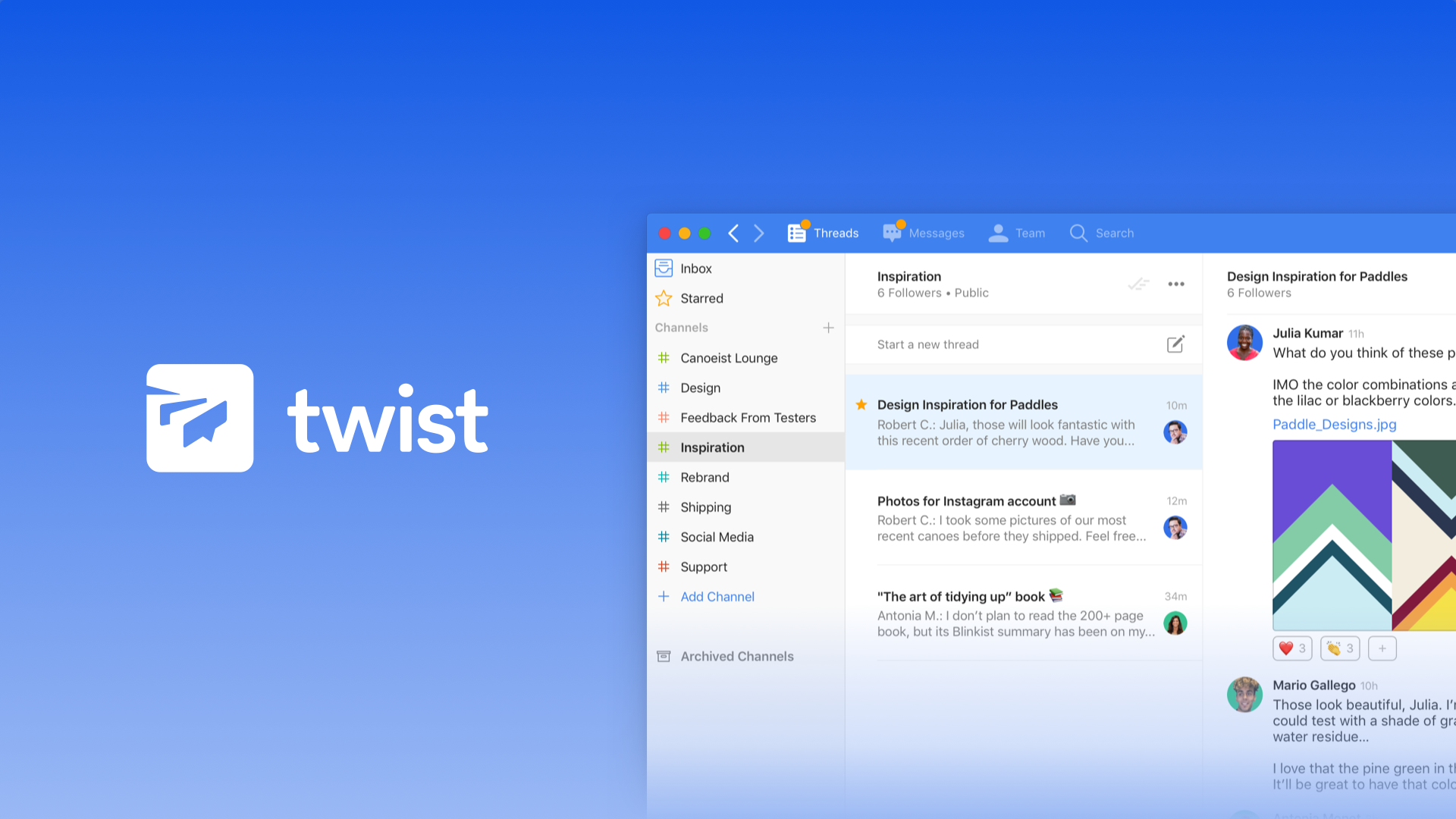 The Twist is a fantastic team, an alternative to Slack, a communication program that seeks to eliminate the issues when using email or a group messaging app like Slack. Twist divides your key messages into threads and channels, keeping everything in one place and accessible. You may send messages, attach files, assign tasks, and more in threads with groups. Twist chat does not have to be real-time, and you can respond to messages whenever it is convenient for you. This prevents members from becoming overburdened with communications. You can follow the conversation because the messages are threaded. You can also have a private one-on-one talk with your teammates in a separate area. Finally, everything in Twist is searchable, and you can access your whole history at any time.
Why Should You Use Twist?
The Twist is a team communication platform that looks and feels like Slack but isn't intimidating. Thanks to its amazing chats by subjects, threads, channels, threaded dialogue, full search history, and more, the Twist is a more comfortable team communications tool.
 Threaded messaging, fast and powerful search with entire search history, no online/offline indicators, full notification control, third-party app integration, and more are some of the key features.
Fleep, the last Slack competitor on our list, integrates Slack's messaging platform with file sharing and tasks so that your team can go from concept to completion in one place. Despite the addition of new features, the focus of Fleep remains on the discussion. You can start a discussion on projects, teams, or anything else, just like Slack your team wants to talk about. If you wish to take action on key topics, you can highlight them and pin them to boards. Fleep, like Slack, connects with third-party apps to provide additional features. Finally, it includes voice and video calling as well as screen-sharing for team meetings. In terms of features, Fleep is exceptionally similar to Slack and may easily replace it for you and your team.
Why Should You Use Fleep?
In many ways, Fleep is similar to Slack. It has some added functions, but it isn't as powerful as the other communication tools we've discussed thus far. In many ways, it's similar to Slack. This is the application for you if you want Slack functionality without using Slack. One thing that sets Fleep apart from Slack is that even the free tier allows you access to your entire conversation history, which is fantastic for small teams.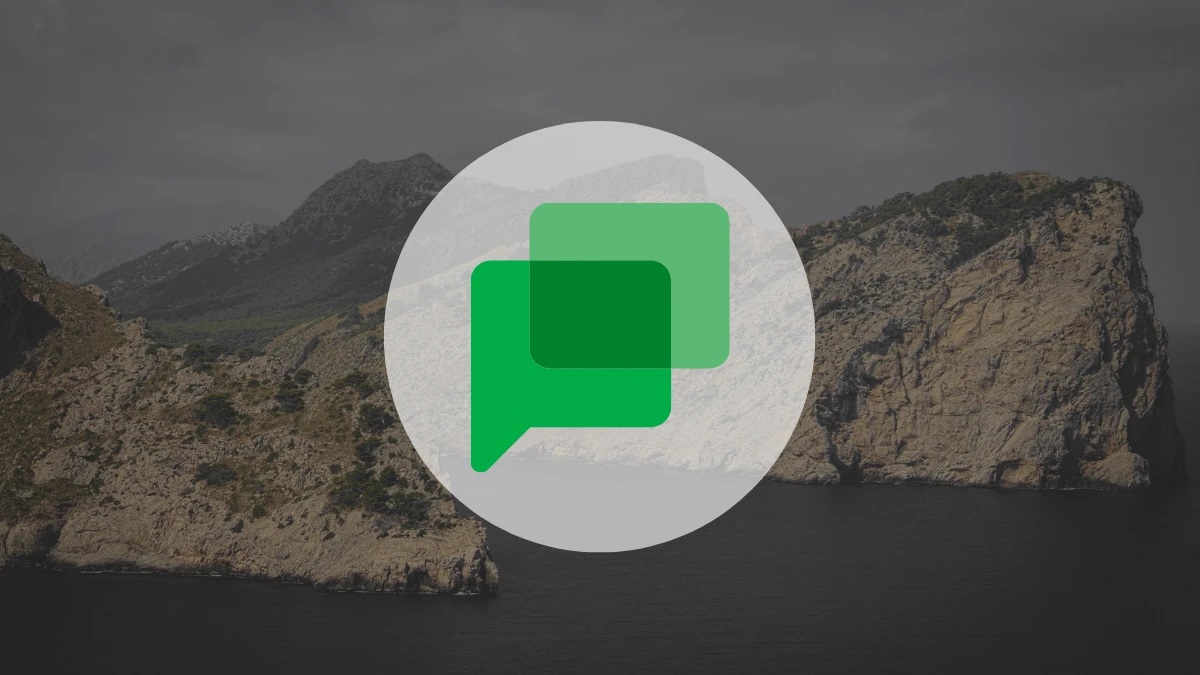 For G Suite users, Hangouts Chat and Hangouts Meet are the new team discussion features that are replacing "Google Hangouts." While Google has a shaky track record with chat apps, it's offering for team collaboration is rather good. The nicest part about Hangouts Chat and Hangouts Meet is that you can use them for free if you have a G Suite account. And, if you're a company owner, there's a good chance you're already using G Suite as your primary email service. As a result, you'll be able to use these fantastic communication tools for no cost.
Hangouts Chat, an alternative to Slack, is for written team interactions, similar to Slack, where team members can contact one other to converse. You can exchange files using Google Drive, work and communicate on Google Docs, Sheets, or Slides, and utilize Google's sophisticated search to find shared files, past communications, and more since Hangouts Chat integrates with other Google services. You can start a team video conference using Hangouts Meet if you need to conduct a face-to-face talk. This is fantastic news for remote teams. When you examine all of its capabilities and the fact that it's virtually free, you'll find that it's a communications package that can easily replace Slack. Hangouts Chat and Hangouts Meet are two different types of Hangouts.
Why Should You Use Hangouts Chat and Meet Instead?
Hangouts is a terrific option if you're searching for a free and powerful Slack alternative (for G Suite customers) that lets you contact your team and supports video calling. It's a good Slack alternative because it's strong, secure, and simple to use.
Direct messaging, group conversations, support for 28 languages and 8000 team members, threaded conversations, advanced search, inbuilt G Suite security, and more are just a few available features.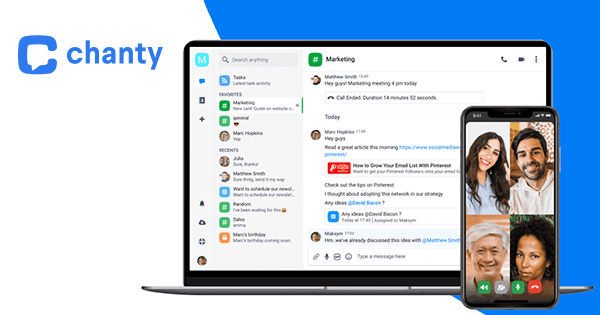 Chanty is an excellent Slack alternative for small to medium-sized teams because it has more capabilities than Slack and is also less expensive. Let's start with the advantages. Chanty may be used to organize all of your assignments, conversations, messages, and projects into one central location. Communication history is not restricted in Chanty. Thus, you can view your entire message history without difficulty. Chanty, replacing Slack, has also improved messaging by introducing a "conversation actions" feature that allows users to pin messages, rename conversations, and leave them.
You can use Chanty, an alternative to Slack, to share media from video-sharing and social networking networks like YouTube, Facebook, etc. Other capabilities include a code-friendly layout, the ability to pin ideas, team collaboration, and more. Chanty is far more powerful than Slack while maintaining a user-friendly interface. Everything may be found in a matter of seconds. As a result, Chanty is one of the best Slack alternatives for teams in general.
Why Should You Go With Chanty?
Chanty is the team communications software for you if you want something economical and far more powerful than Slack. Its feature set outperforms Slack, and the free version is more powerful. Even the premium version is less expensive than Slack. To summarise, Chanty is more powerful and less expensive than Slack.
Messages, audio and video calling, rapid access to whole message history, support for different file kinds, code-friendly formatting, third-party app integration, workflow and threads, and more are among the features.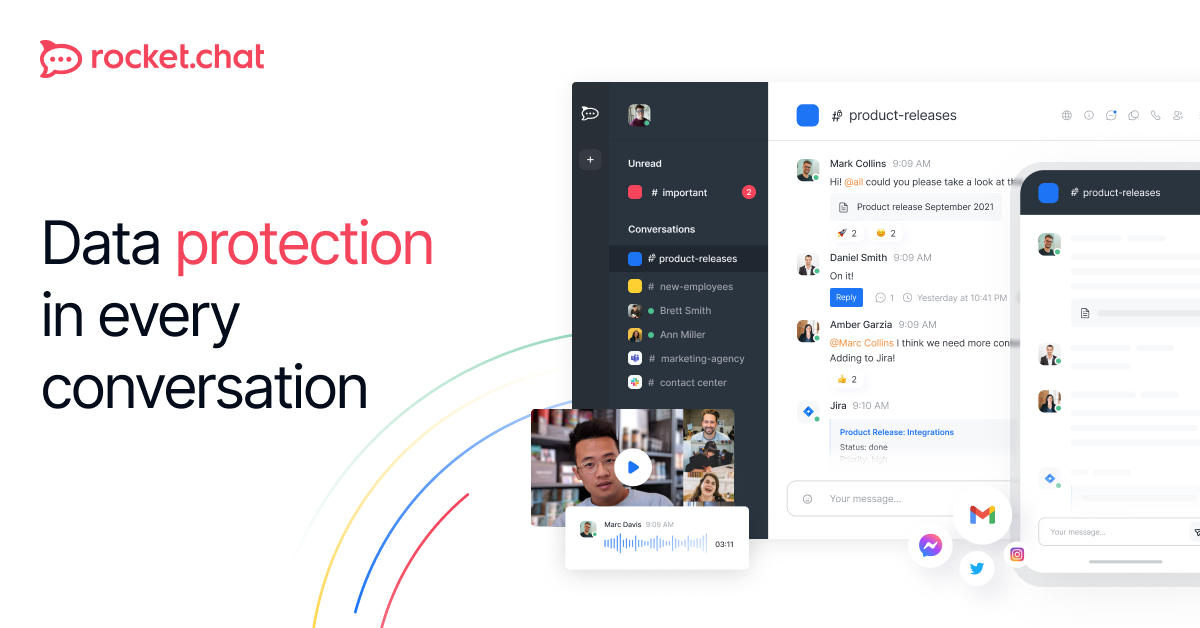 Rocket Chat is the ideal Slack alternative for you and your team if you enjoy using open-source applications. Because Rocket Chat is an open-source project, any component can be customized if your team has the necessary skills. In addition, because you have full access to the source code, you may customize, expand, or add new functionality to match your needs. This is ideal for developers who can adapt and alter the app as their needs change. When it comes to features, Rocket Chat has practically everything Slack has, including messages, threaded messaging, group messages, channels, message history search, and more. While being an open-source application, I like how the UI is pretty attractive and user-friendly.
Why Should You Go With Rocket Chat?
Rocket Chat, an alternative to Slack, is for you if your team enjoys tinkering and adds new features to their team communication tool. Rocket Chat, just like Slack, comes with all of the capabilities found in Slack straight out of the box. However, because you have access to the source code, you can make changes to suit your needs.
Messages, threaded messages, channels, guest messaging, a fully adjustable interface, source-code access, gorgeous and accessible UI, plugin and theme support, and more are just a few of the features.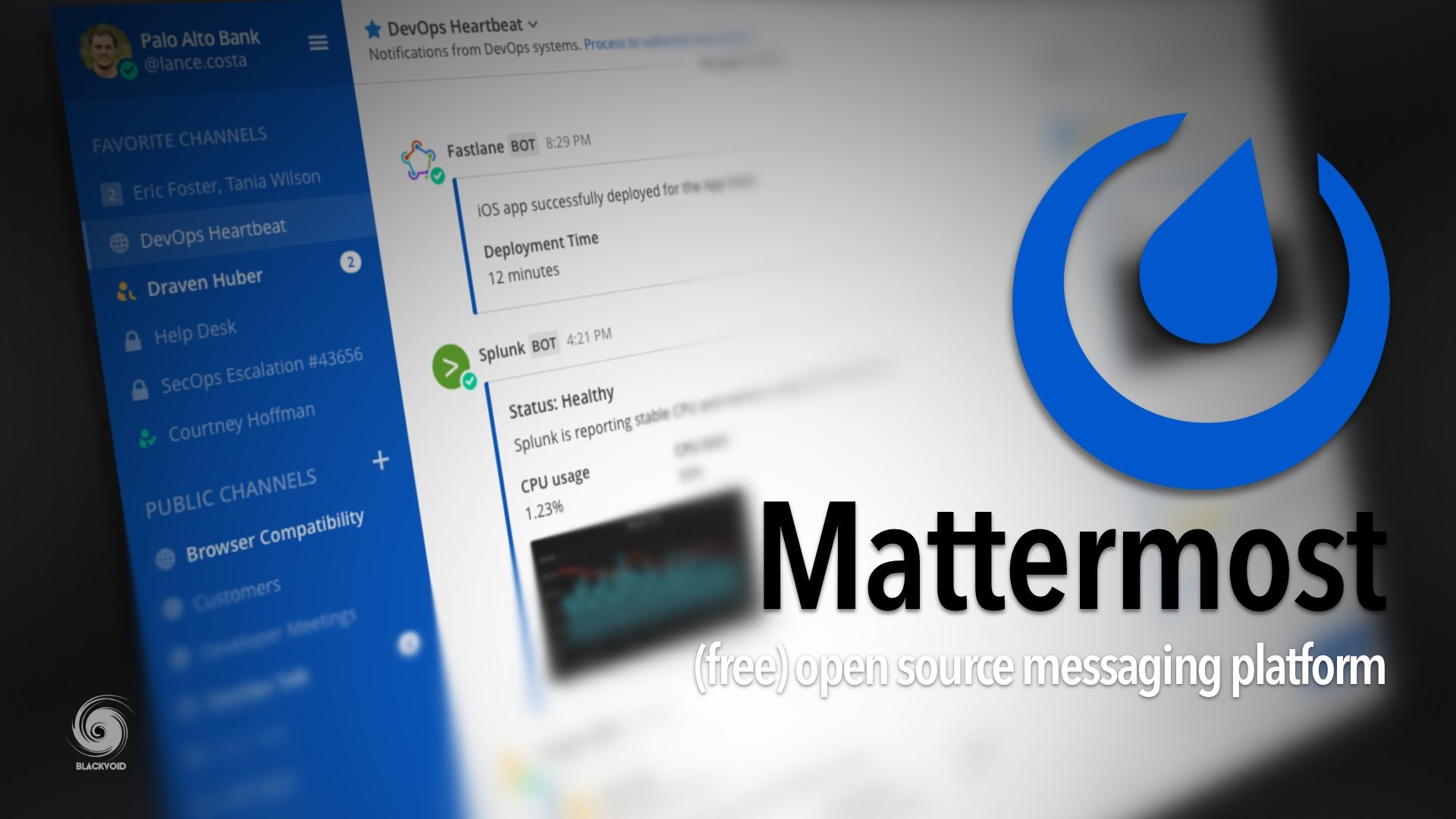 One of Slack's main flaws is that it doesn't allow you to host it on your own company's server. This could be a deal-breaker for many businesses that deal with sensitive data and want to keep everything in-house. If that's what you or your company needs, then Mattermost is the place to go. It's an open-source communication platform that organizations can install on their servers. This gives businesses complete control over their data, which they may safeguard with a firewall and VPN. It even supports TLS encryption with AES-256 and 2048-bit RSA, ensuring that your data is completely secure.
When it comes to communications, Mattermost has everything you'd expect from a solution like this, including messaging for teams and channels, completely searchable message history, audio and video chats, screen sharing, and more. In addition, it has a very adjustable notification system that lets you create unique notifications for desktop and mobile apps. Mattermost also excels in assisting DevOps teams with communication. It has a comprehensive set of DevOps integrations and support for incoming and outgoing webhooks, custom slash commands, plugins and extensions, and much more.
Why Should You Pick Mattermost?
Well, If privacy is your top priority and you don't want your data handled by another private company, Mattermost is the way to go. It lets you store everything on a secure server your firm owns, ensuring that no one else has access to the information. It also adheres to industry-standard encryption procedures. Mattermost, replace slack, which also excels as a communication tool, including all of the capabilities you'd expect from such a service. It also deserves praise for its outstanding support for the DevOps crew. If everything you've read here is what you're looking for in a Slack alternative, you should give Mattermost a shot.
Secure, self-hosted, and scalable messaging platform with all communication features, including team and channel messaging, audio and video chats, screen sharing, special support for DevOps teams, AES 256 encryption, and more.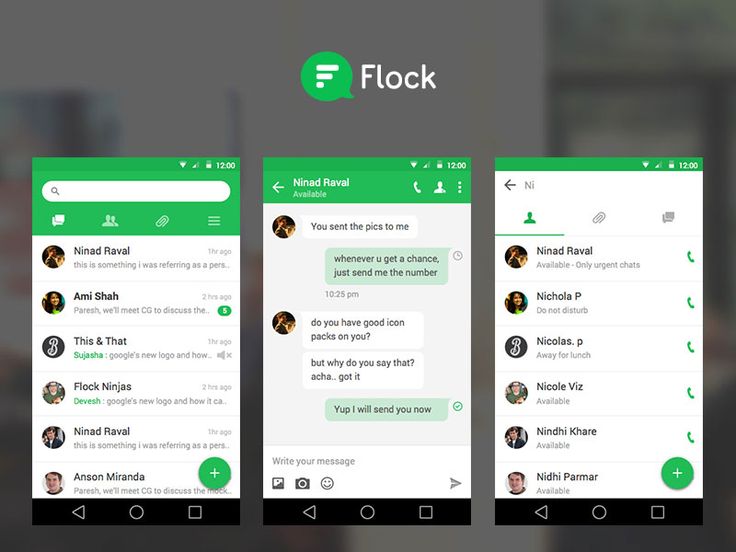 Flock is a great online collaboration and messaging software that can take the place of Slack. To begin with, it includes all of the standard capabilities, such as team messaging, private 1-on-1 communications, file sharing, easy search and filtering, and everything else you'd expect from a Slack alternative. Second, its user interface is fantastic. The user interface is simple and easy to use. You will never be lost when using Flock. Flock is particularly useful for remote teams because it allows you and your team to conduct meetings via video and audio conversations.
A flock is an excellent software for general cooperation as well as team communication. It includes several business-related collaboration tools, including shared to-do lists, reminders, rich note sharing, and polling. Overall, I like Flock and recommend it to anyone searching for a Slack alternative.
Why Should You Use Flock?
If you're looking for a messaging software similar to Slack but with more collaboration options, Flock is your app. Its collaboration features allow teams to work in unison and match Slack in every way. One of my favorite features, for example, is the ability to create tasks from communications. This makes it simple for people to turn their ideas into tasks. In addition, rich-text notes with real-time collaboration are very useful for brainstorming ideas with others. Flock is also very automated.
 It enables users to automate even the most strenuous activities, making it easier for the team to handle repetitive duties like onboarding new members, processing reimbursement claims, etc. Flock may easily replace Slack, your preferred project management application, and your collaboration platform if you work with a remote team. This means that all of your interactions, tasks, and projects will be in one location, making it much easier to manage a remote team.
 Messaging, message history, file sharing, rich-text not sharing, real-time collaboration, shared to-do lists, third-party app integration, Google Calendar integration, data encryption, and more are some of the key features.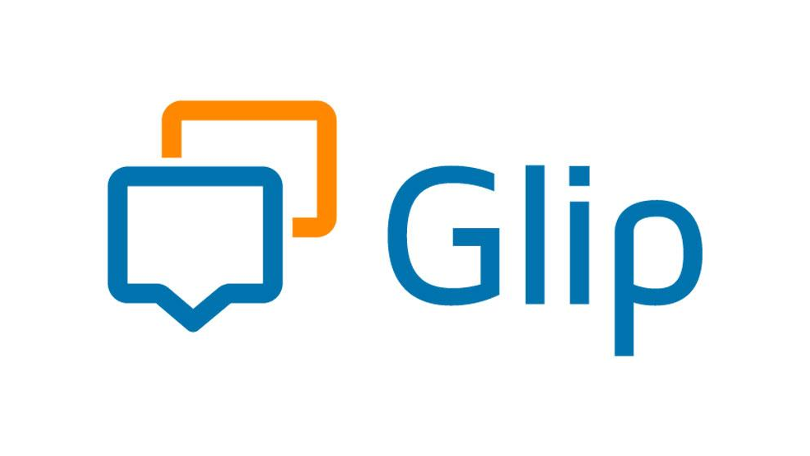 Glip, a free and premium team messaging and collaboration solution used by numerous Fortune 500 firms, is another option for businesses to investigate. It allows you to manage your tasks and to-dos, calendars, conversations, files, notes, and video calling all in one place, eliminating the need for dozens of cloud-based apps. Managing projects, working on the move, and communicating with clients – Glip has the necessary capabilities to eliminate email as a means of team communication.
Why Should You Use Glip?
Glip, a slack alternative, has developed a patented productivity solution to replace your Inbox and traditional emailing for team communication and collaboration. Compared to other team communication apps, just like Slack, their plans and prices aren't half awful, making it a perfect case for even small enterprises and startups to use this service. If Slack isn't able to replace your emails, Glip is a good option.
Built-in chat, tasks, calendar, file sharing, video conferencing, task creation and management, and screen sharing are just a few of the features.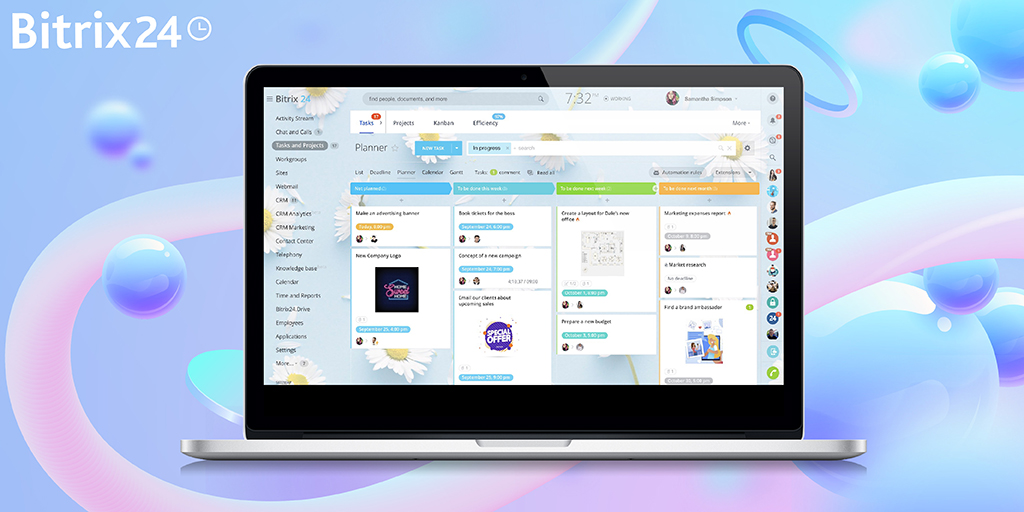 Bitrix24 is without a doubt one of the greatest Slack alternatives for team collaboration. While the internet brags about how Slack is transforming internal communications, Bitrix24 has better functionality and price plans that small teams and startups are interested in. Bitrix 24 has several features, including solo and group video conversations, a file-sharing tool that syncs data across all of your devices, be notified when changes are made, and shared calendars, tasks, and to-dos. When you add that it also has a self-hosted version, Bitrix24 is unquestionably one of the top Slack alternatives.
Bitrix24 offers a self-hosted alternative that is inexpensive and simple to set up if you want a more feature-rich team messaging tool but are hesitant to use a hosted version. Bitrix24 is a fantastic team communication platform with reasonably priced plans, and a slew of Slack lacks capabilities.