How to Fix War Thunder Unable to Connect to the Server? War Thunder is a multiplayer vehicle battle video game that came out as an open beta in November 2012. Since its official release on December 21, 2016, it has been a fan favorite. It's one of the most realistic games you can play online. With the new update 2.17, "Danger Zone," there are a lot of new things, including more than 40 new vehicles, helicopters, and new battlegrounds.
But the new update brings new problems. Many War Thunder players are unable to play the game. Yes, recently a lot of users have said that War Thunder can't connect to the server. If this is the case, make sure to follow the steps below to fix it.
What is War Thunder Server Connectivity Error?

Since the release of the new update 2.17, many War Thunder players have said they can't play the game because they can't connect to the game servers. Players also get stuck on the screen that says "Connecting to the server" and stays there forever. Even though this is an issue, Gaijin Entertainment should work on and release a patch soon. You can try a few fixes to solve the server connecting error until then.
Ways to Fix War Thunder Not Connecting to the Server
It's important to note that the issue could be caused by problems on either the server or the client side. Developers will fix the problems on the server side and release a patch about it. But it's harder to fix problems on the client side. So, let's look at what you can do to fix the error that says it can't connect to the server.
Fix 1: Update your GPU Driver
It's important to keep GPU Driver's version up to date because it handles how games, apps, and the graphics card component connect to each other. Always have the most up-to-date version of the GPU driver downloaded. In the long run, it will also help you. Follow the steps below to update GPU Driver up to date.
Use Windows to look for "Device Manager" and then open it.
When you find "Display Adapters," click on it. Just click it.
Then, right-click on the name of the GPU and choose Update driver from the submenu that pops up.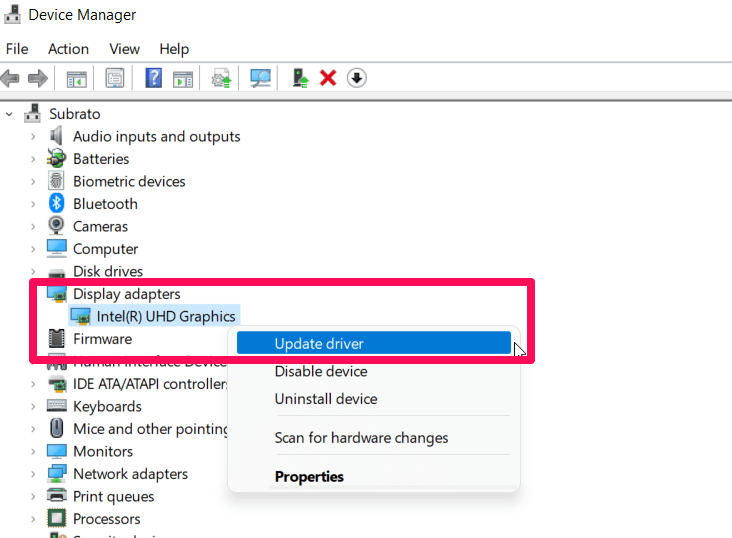 4. Update it and then restart your PC for changes to take effect.
Fix 2: Verify Game File Integrity
If you think the problem is with the game files and that's why War Thunder can't connect to the server, you can use Steam to check the integrity of the game files to see if there is a problem. If an error is found, Steam will fix it and make it playable so you can play. To verify game file integrity,
Go to the Library section of Steam.
Select the properties of War Thunder.
Then, click on Verify Integrity of Game Files under Local Files.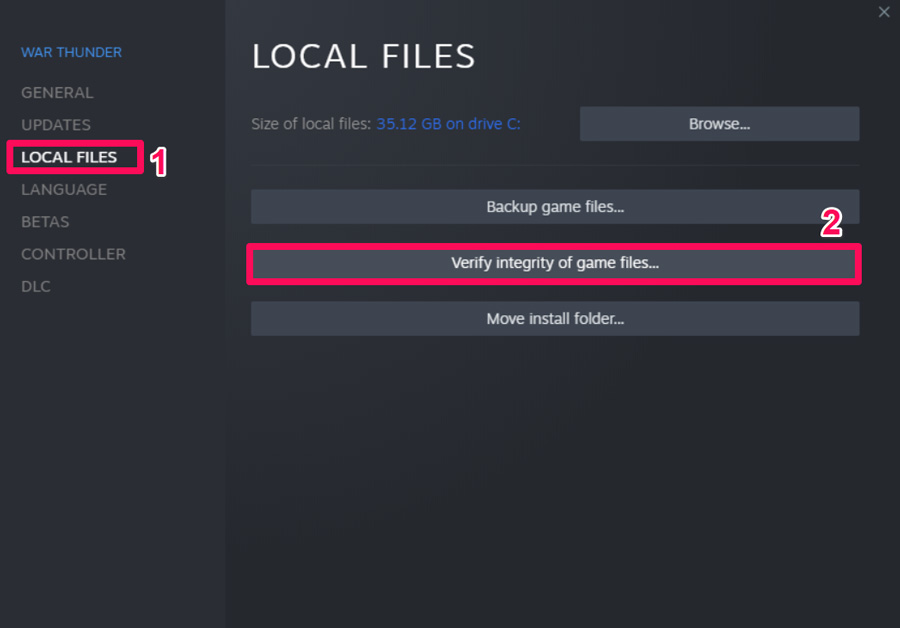 The process of scanning and fixing game files should only take a few minutes.
Fix 3: Re-install War Thunder
If you can't figure out how to fix the War Thunder issue, you should find reinstalling the game. Because when you reinstall the game, every game file and resource will download again, and there's a good chance that no bugs or glitches will come with the files, so the game will run smoothly.
Fix 4: Check for Any Windows Update
When things like this happen out of the blue, you should always check to see if you have the most recent version of your system. This is a common mistake that almost everyone who doesn't keep up with Windows updates doesn't notice. If you have the latest version of Windows, your computer should be able to run everything without any errors, and War Thunder should be able to connect to the server.Follow these steps to update Windows up to date:
Use the Win+I key to open Windows Settings.
After that, go to where it says Windows Update.
Last, click the button that says "Check for Updates."

Wrap Up
This is by far one of the best games that Gaijin Entertainment has ever made.
But problems like War Thunder not being able to connect to the server aren't being ignored, and developers have to fix them. But until they release fixes, make sure to use the workarounds we've talked about above.
If you have any thoughts about How to Fix War Thunder Unable to Connect to the Server?, feel free to leave them in the box below.