The top 10 free movie apps for Android in 2023 Streaming service apps have been around for a long time, but their success has gone through the roof in the last few years. And their services get better and better every day.
Various types of music are currently available through streaming apps. Whether you want to watch sports or the news, streaming apps are made just for those things. In the same way, there are lots of apps for streaming movies.
So, finding one that meets our movie test is challenging. You've come to the right place if you want to find the best free movie streaming apps for Android.
Best Free Movie Streaming Apps for Android
How can I select the best free movie streaming apps for Android? You can show that by testing its user design, features, safety, security, service, etc. But how many apps will you try out? We've compiled this list to help you select the ideal one.
Let's begin with Crackle movies, where you can watch hundreds of free Hollywood movies. You can watch movies, TV shows, and web series whenever you want to. It has features like subtitles that make all movies more interesting to a wider audience.
First, you need help to make a Crackle account. Both the style and the experience are great. Other than that, there won't be many ads between videos. Crackle is otherwise well and good.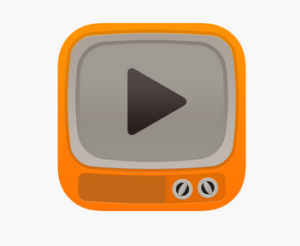 Yidio is a well-liked movie streaming app for Android users. Streaming services like Hulu, Netflix, and Amazon Prime Videos can all be viewed through the app, which is well-known for its great service.
Yidio differs from other apps because it has features like watchlists and personalized suggestions. You can set a daily alert, which is a useful feature.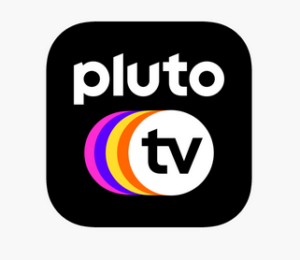 One of the best apps for streaming movies is PlutoTV. It has thousands of movies and shows and hundreds of live TV stations. And you don't need a credit card, a contract, or a bill to use any of these services.
Depending on how you feel, you can switch from a movie to live TV at any time. PlutoTV has a great range of Spanish movies, so if you like to watch Spanish content, this app is for you. PlutoTV works with a lot of different devices as well.
The Vudu app is different if you want less ads and free movie streaming. We can talk about a lot of other things besides ads. One is video quality, and 1080p movies can be watched like any other movie.
Vudu has done a great job with music and film quality. What is it? Dolby Atmos is used for the sound. Another good thing is that you don't have to pay to join.
It is one of the best free apps for streaming movies on Android phones, and it's also good on iOS. You can get horror, romance, cartoons, docs, and many other types of movies from different film companies.
There are also different parts of Tubi for kids. Its content also has high-quality video and music, which makes the experience even better. Every Friday, Tubi adds new content to keep up with the times and trends.
FilmRise has over 1 million download ads on the Play Store, so it should be on the list. With this app, you can manage full HD movies with great sound and not spend a lot of money. Shouldn't that be good enough to watch again and again?
You can use more features on FilmRise, like the IMDB rating checker, groups of the most recently watched videos, and subtitles in videos. On the other hand, it's free to watch famous shows like Hell's Kitchen, Batman, Lost in Space, and Forensic Files.
Next, Popcornflix is a great app for streaming movies that you should think about using. The platform says there are hundreds of movies to watch, including TV shows, crime, sports, action, drama, horror, thrillers, sci-fi, and many more.
Popcornflix is well put together and easy to use. So, the TV show was broken up into parts. The best thing about the app is that it's free.
YouTube is one of the biggest sites for streaming videos online. It has a lot of content about movies. So, watching movies on YouTube is another important way. But you can find free movies as well as ones that cost money.
Since YouTube is used worldwide, it will take a little while to find movies from your country or other countries. Here are some free sites where you can watch movies.
Movie Central, Horror Central, and PizzaFlix.
If you enjoy to watch TV shows or movies, Plex is a great app. This app also has a huge library of movies, which is ideal for movie lovers. Also, you can watch any more than 50,000 shows whenever you want.
You can also choose from more than 300 shows on Plex. Plex makes it easy to organize your movie files, too. Above all else, Plex is a good app for streaming movies for people of all ages because it's easy to use.
Redbox is another important app you should think about if you like movies. On the app, you can handle both free and paid movies. On the other hand, Redbox is a great place to find many different types of movies, like Oscar winners, family movies, comedies, indie films, musical biopics, and scary movies.
Aside from that, it has all of the most popular live TV stations for news, sports, and entertainment. Also, one of the best things about the app is its long list of free videos you can watch whenever you want. Again, the creator did well with the user interface and the general experience.
Final Words
Here is a list of the best Android apps for streaming movies. Every app is different, but they all started with the same goal: letting people watch movies. The most important question is which app you want to use. Tell us in the comments what you think.