How to Fix Satisfactory Not Logging into Epic or Steam? It's a game about building factories in an open world where you can also explore and fight. Enter the heaven of conveyor belts, visit alien planets, build factories with many floors, and play alone or with friends! It's clear that Satisfactory can be improved and added to for a very long time, and there is a community of factory builders ready to help us make this beast of a game even better.
But for some users, the game isn't working right because Satisfactory isn't logging into Epic or Steam. Well, after looking into this problem, our team found some fixes to fix it, and we've put together a list of those fixes right here in this guide.
So let's check at them.
Top Ways to Fix Satisfactory Not Logged into Epic or Steam
Even though the developer hasn't said anything about why or how to fix the "Satisfactory not logged into Epic or Steam" problem, the cause of this problem is still unknown. But there are ways to fix this problem that we can show you. So, make sure to use the fixes and see if they help you get rid of the "you are not logged in" error.
Fix 1: Restart Your Device
You might not know this, but rebooting your device will clear the cache files and help clear the RAM. When Satisfactory can't log in to Epic or Steam, it's sometimes because the cache data for the game that was stored before is broken. Because of this, the best way to fix this problem is to restart the whole system.
We recommend that you restart your device and find the game again to see if the Satisfactory not logged into Epic or Steam problem has been resolved. But if you still can't log in to your game on the Epic launcher or the Steam client, check the other fixes in this guide.
Fix 2: Verify Game Files Integrity
You could also have game files that are broken and can't be read by your system. You can now choose whether to fix the files or reinstall the game.
If you want to reinstall the game, you should first try to repair the files before reinstalling it. So, you should repair the game files with your game launcher (Steam Client or Epic Launcher). If you don't know how to start the repair process, follow these steps:
For Steam:
To start, open the Steam Client and navigate to the Library.
Locate the Satisfactory game you want to play and right-click it.
The next step is to click on Properties.
All done. Now, under Local Files, just click Verify Game File Integrity. Verify game file integrity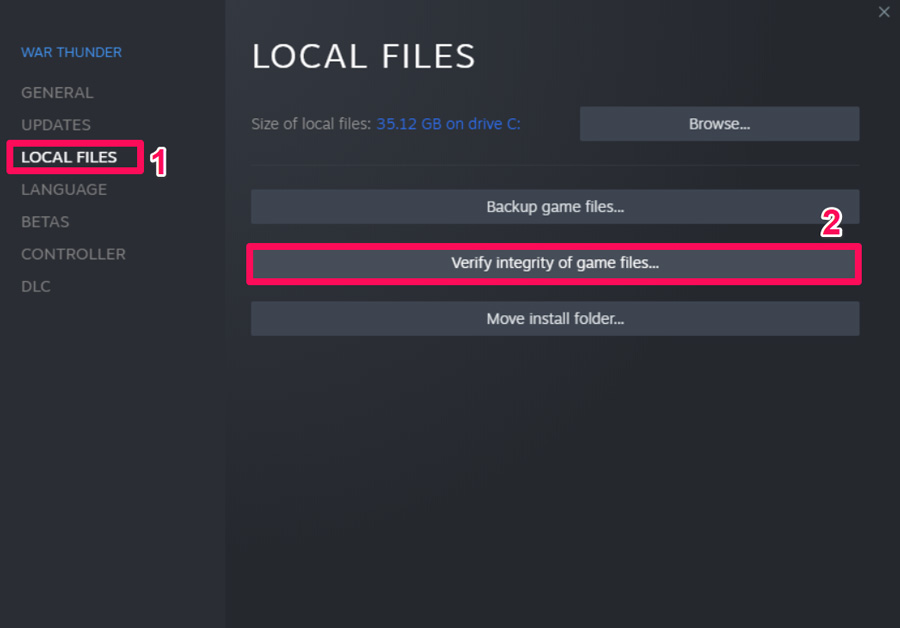 For Epic:
Open the Epic launcher and go to Library.
Now, locate the Satisfactory and click on the three dots or the game icon's right-click menu.
Use the drop-down menu to choose Manage.
Then, from the list of options, click Verify.
Verify Game Files Integrity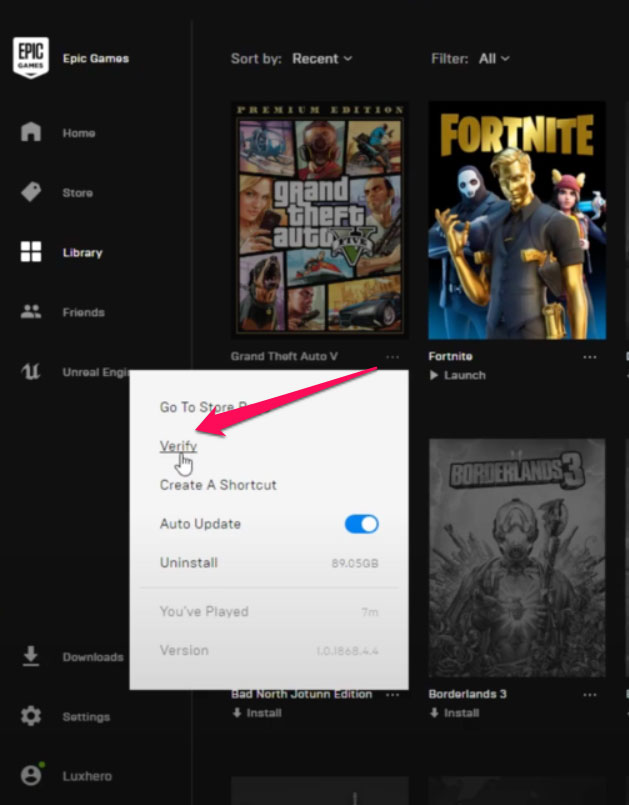 So, once you check your game files, it will repair the broken files on its own. But you need to make sure your device is connected to the internet in a stable internet. If it isn't, the game launcher might not be able to fix your game files.
Fix 3: Check The Server
Did you check to see if the game servers for Satisfactory are working? Well, there's a good chance that the Satisfactory servers are down, which is why you can't log in to the Steam or Epic launcher.
But how will you know for sure if the game servers are down or not? Don't be afraid! Just go to DownDetector/Satisfactory and see if other users have reported the same thing or not.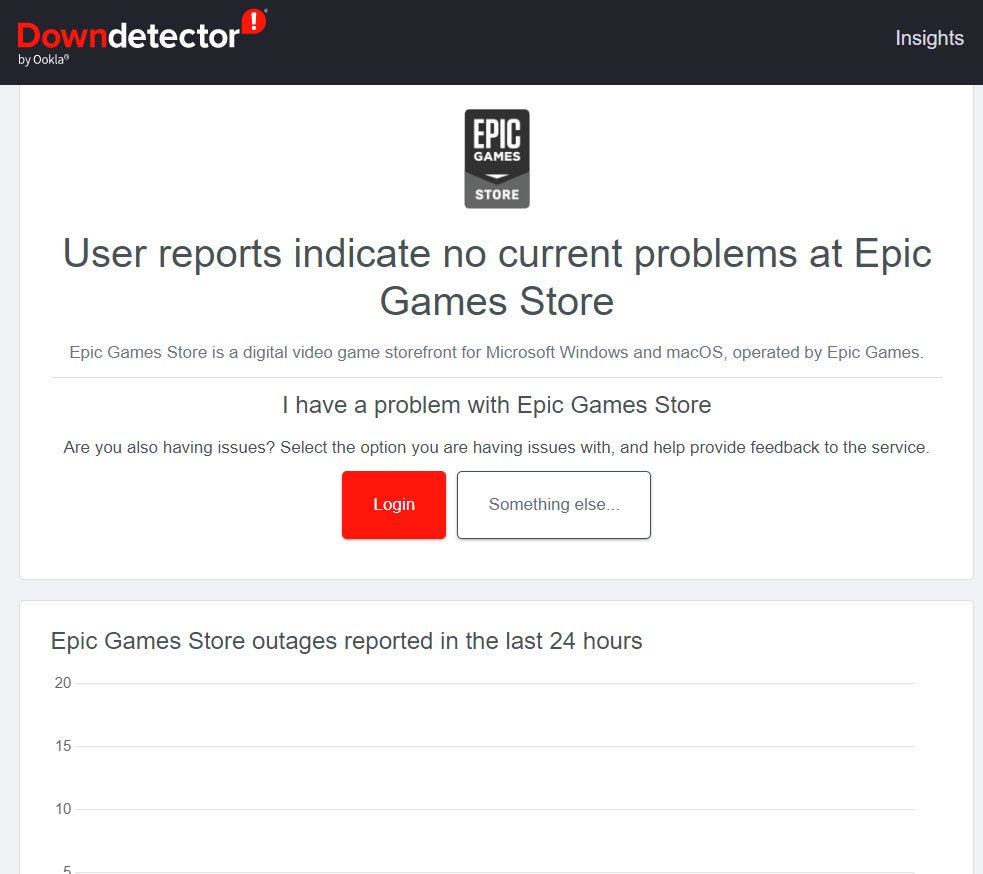 Also, if you want more accurate news about this, make sure to follow the Satisfactory officials on their official Twitter handle. The officials always keep their users up to type on Twitter about any events or problems going on with the game.
Fix 4: Check Your Internet Connection
Check that your computer's internet connection is working well. If your internet connection is slow or unstable, the game might not be able to prevent to the server or get data. If the problem with the network connection keeps happening, try switching from a wired connection to a wireless connection to see if the problem with not being logged in is related by the wired connection.
The Satisfactory not to log in to Epic or Steam error can be caused by a slow internet connection. You can prevent this issue if you use the Google DNS address. Also, you can make if your internet is working or not by going to the Speedtest.net website and running a speed test.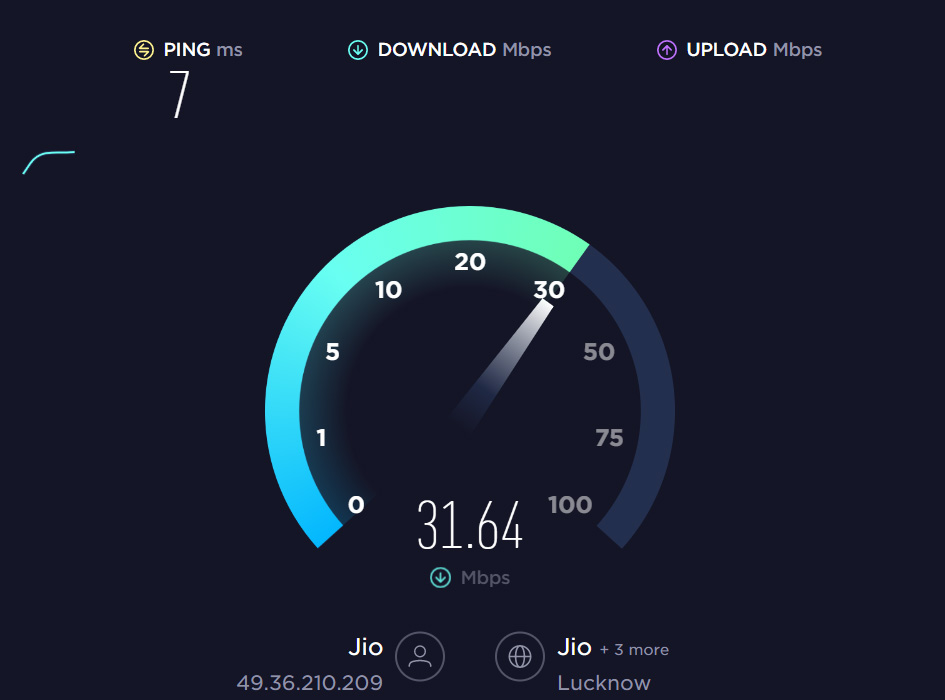 But if youfind not getting the right speed, you should call your ISP and ask them to resolve the network issue in your area. Once the connection issue is resolved, you will find that the Satisfactory not logged into Epic or Steam issue is automatically resolved.
Fix 5: Make Sure Your Are Using the Correct Credentials
It is very important to use the right username and password when logging into the Epic or Steam client. We have seen this kind of issue happen a type when users don't put in the right account information.
So, you should ensure that the ID and password you put in for your Epic or Steam client account are correct. But if you forget the right credentials, you can click "forget password." Otherwise, you'll need to make a new account to play Satisfactory.
Fix 6: Delete Epic Game Launcher Web Cache
As a safety measure against corrupted or old cache data on your system, you should delete the Epic Games Launcher web cache by going through the steps below.
You can open File Explorer (This PC).
Using Windows Explorer, go to the C: drive, where Epic Games Launcher is installed.
The same thing can be installed on a different drive.
Go to the Users folder, open the folder for your user name, and then open the AppData folder.
You could now go to the Local folder and open the EpicGamesLauncher folder.
Open the web cache folder in the Saved folder and then delete it. You can also delete the webcache 4147 or webcache 2157 folders if they exist.
All done. Now, restart the PC once you've made the changes to make sure they take effect right away. Lastly, you can use the Epic Games Launcher to play Satisfactory and check for any errors.
Fix 7: Repair Epic or Steam Client
Follow the steps below to try to fix the Epic or Steam launcher on your computer if the data can't be deleted because of corruption or a persistent cache.
Open the Control Panel by going to the Start menu.
Now, click on a programme you don't want.
Now, use the list to find the Epic Games Launcher.
After that, just right-click on it and choose Repair. Then, just do what it says to do to fix it.
Then, right-click on Steam and choose "Repair" from the menu.

6. Then, wait until the process is done. Then, restart the PC to put the changes into effect.
Fix 8: Reinstall The Steam Client
Some Satisfactory players say that the problem is with Steam's client and that the only way to fix it is to remove and reinstall it on the PC. Instead of completely uninstalling the Steam client, you can just reinstall it without deleting the SteamApps folder.
This is how:
Go to the folder where Steam was installed on the PC.
Move the SteamApps data folder to a different drive (as backup).
Use Win+I to open Windows Settings.
Then, go to Apps > Apps & Features and tap the Steam button with three dots.
Then, click the Uninstall button.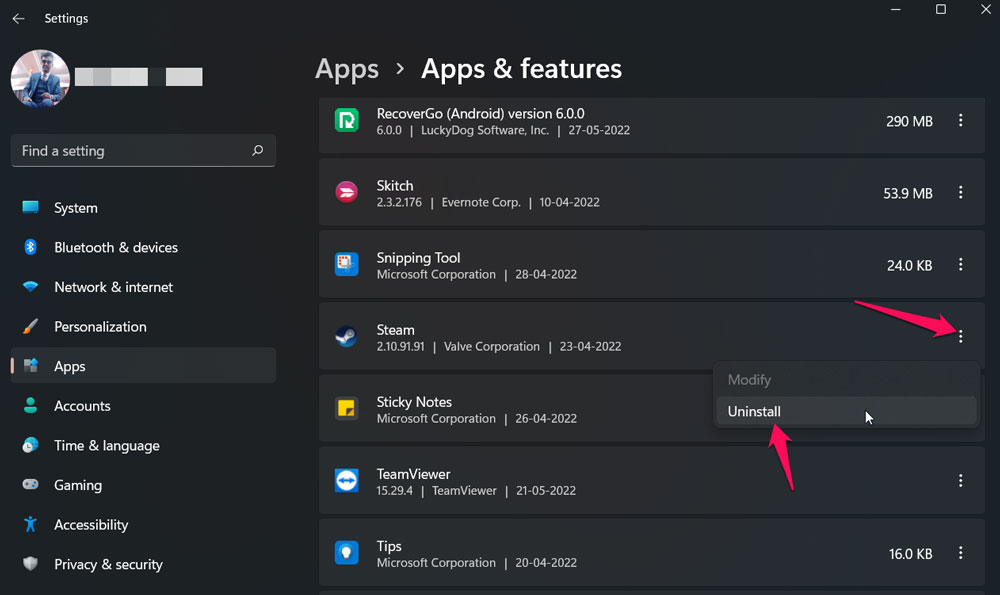 6. Now, reinstall the Steam client on your computer and use your login information to sign in.
7. Close the Steam Client, then move the SteamApp data folder back to where it was installed.
8. Then, open the Steam client, and the game you just installed will be there. So, check up Satisfactory and see if the issue with not being logged into Epic or Steam is fixed.
Yes, it is possible. All you have to do is share your friend who also plays Satisfactory on Epic Games your SaveGame (.sav) file. If your friend has a SaveGame file, he or she can use that to load your world into the game, and you can join the game using the Session ID.
Isn't it a great way to fix the problem go away for now?  So, you should try this and see if it fixes the issue with Satisfactory not logged into Epic or Steam.
Fix 10: Reinstall The Satisfactory
Concerning the Satisfactory not logged into Epic or Steam issue, you can only reinstall it by reinstalling the game. So, you should reinstall your game and see if that works. Your PC's game data will be lost when you do this process. If that doesn't bother you, then give it a shot.
Fix 11: Contact Support
In the same situation? Don't Panic! There is still something you can do that will make this issue easy to solve. Yes, you can just call the official support team for Epic or Steam, depending on which service you use, and tell them about the error. After that, they will surely come up with some great ways to fix the issue of people not being logged in.
From Author's Desk
So, that's how to fix the issue with Satisfactory not being logged into Epic or Steam.
We hope that this guide has helped you, and that you can now fix the problem using one of the suggestions above. In the meantime, if you know of another way that might help our readers fix this problem, please tell them about it in the suggestion box.
If you have any thoughts on "How to Fix Satisfactory Not Logging into Epic or Steam?," feel free to leave them in the comment box below.