10 Best Upcoming PS5 Games in 2023. The Playstation5 from Sony has been around for a while. It came out in late 2020, and new games keep coming out for it. If you want to buy a PlayStation 5 to play games, you can. By the end of 2022 or the beginning of 2023, you will be able to play a lot of new games. This article has a list of all the new and soon-to-be-released games that will keep you upcoming for hours. Some are brand-new games, while others won't be out until late 2022 or early 2023.
List of 10 Best Upcoming PS5 Games
Also, the list isn't just about one type of game; it includes all of the most popular and anticipated new and upcoming PlayStation 5 games. So, let's not waste any more time and go through the list.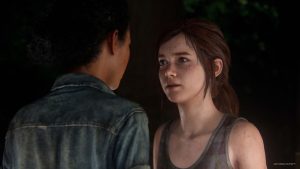 If you liked the first The Last of Us game, which came out in 2013, you might like the PS5 version. The Last of Us Part I is an upcoming PS5 game that is supposed to have better gameplay elements, better performance, and impressive graphics.
Since this is an official remake, The Last of Us Part I will give you a chance to experience the Last of US's emotional stories and memorable characters. In the PlayStation store, you can order the game before it comes out.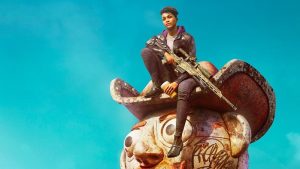 If you play games on a PC, you probably remember the Saints Row Series. The game maker is making a new Saints Row game to start over the Saints Row series.
The game comes in three different versions: Standard, Gold, and Platinum. It can be played on both PlayStation 5 and PlayStation 4. Each edition has its own price and can be bought from the Play Station Store.
Even though it's a new game, it feels like the old Saints Row series. There are, of course, new characters and features that will keep you playing for hours.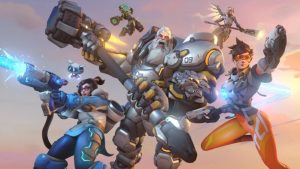 Overwatch 2 is a first-person shooter game that came out after the 2016 game Overwatch.
The game is set to arrive out on October 4, 2022.
If you like first-person shooters, you shouldn't miss this fan. Overwatch 2 will be free to play on all platforms, and it will include three new heroes, six new maps, and more than 30 new skins.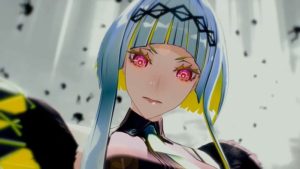 If you like role-playing games, you shouldn't miss Soul Hackers 2 at all costs. The game just came out for PS5, and it's the 5th in the Devil Summoner series. It's a sequel to Devil Summoner: Soul Hackers, which came out in 2014.
Soul Hackers 2 for PS5 was released on August 24, 2022, just a few days ago.
If you already own Soul Hackers 2 for the PS4, you can get the digital version for the PS5 for free. Soul Hackers 2 is a great role-playing game (RPG) that you shouldn't miss.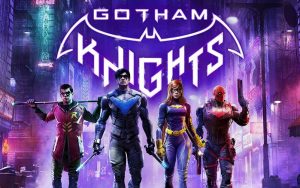 Gotham Knights is an open-world action role-playing game set in Gotham City. The story of the game is supposed to be unique and original. The player takes control of the Batman Family and has to solve mysteries and free Gotham City from the vast criminal underworld.
Gotham Knights is supposed to have great graphics and will be available on PlayStation 5, Xbox Series X, Xbox Series S, and Microsoft Windows. On October 21, 2022, the game will come out.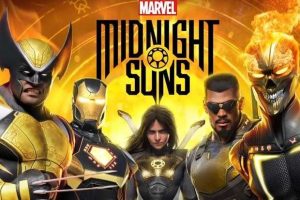 Users learned about Marvel's Midnight Suns in 2021, and the game is set to release in March 2022. But the release date was changed to October 7, 2022.
So, the game will come out on October 7, 2022, and it will be a tactical RPG game.
It's still not clear how the whole game works, but it's supposed to be a tactical, turn-based, squad-focused game.
You'll play as The Hunter in this game. You'll accompany three other Marvel heroes on each mission. You will be given cards that describe the superhero's abilities. So, it's likely that the whole point of this game will be to find the best combination of heroes and cards for each mission.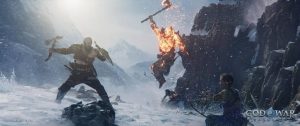 On November 9, 2022, a new God of War game will come out. It will be the last game in Kratos's Nordic arc.
In God of War Ragnarok, the story of Kratos and his son Atreus will go on. The game's trailer shows Atreus a little bit older, some new characters, new ways to fight, and a lot of new creatures.
God of War Ragnarok will come out on November 9, and it will only be for PlayStation 4 and PlayStation 5.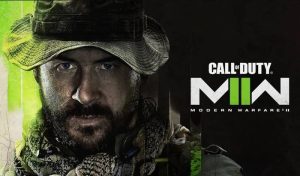 Well, Call of Duty: Modern Warfare 2 came out in 2019 as a follow-up to Call of Duty: Modern Warfare. In the second sequel, Captain Price and his crew will work together to continue the story of Victor Zakhaev and General Shepher, who were a threat in the first book.
Even though we don't know much about the game yet, it will be available for PS4, PS5, Xbox One, Xbox Series X, Series S, and Microsoft Windows. On October 28, 2022, the game will come out.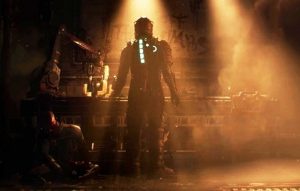 The remake of Dead Space is set to release on January 27, 2023. The game will be available for Microsoft Windows, the PS5, and the Xbox Series X. This is a new remake of Visceral Games' 2008 survival horror game of the same name.
Electronic Arts, one of the game's publishers, said that the remake of Dead Space would focus on the story and make the characters and game's mechanics better. The original idea of Dead Space Remake will be the same as it was in the first game.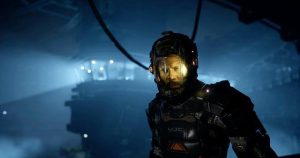 If you are a big fan of survival horror, you may want to wait for The Callisto Protocol.
The Callisto Protocol is an upcoming survival horror game made by Striking Distance Studios and published by Krafton.
The game takes place in the year 2320 at a prison colony on the moon Callisto, which is close to Jupiter.
The main character of the game is a prisoner who is found by aliens when they attack a prison colony.
On December 2, 2022, the game will be available for PS4, PS5, Xbox, and Windows PC.
So, these are some of the best new and Best Upcoming PS5 Games in 2023 that you should look out for. PS5 will be able to play all of the games. Tell us in the comments if you want to add more games to the list.