There are now hundreds of email services on the web, but the one we use the most is Gmail. Gmail has more features than any other email service, and it's free, which is the best part.
If you use Gmail to send and receive emails, you may know how important it is to keep track of your emails. Yes, Gmail has a lot of ways to organise your emails, like sorting them by label or colour, but what if you want to organise your emails in the Gmail mobile app?
The Android version of Gmail doesn't have any email management features, but it does have a widget that will help you keep your inbox organised. With the Gmail app for Android, you can put a widget on your home screen to read emails without having to open the Gmail app.
Add Gmail Widget to Android Home Screen
We'll show you how to add the Gmail widget for Android in a few easy steps.
On different versions of Android, the widget would look different. If your phone has Android 12, you will get the updated Material You Gmail widget. What you need to do is listed below.
1. First, make sure that the Gmail app is on your phone. If you don't already have the Gmail app, you can get it from the Google Play Store.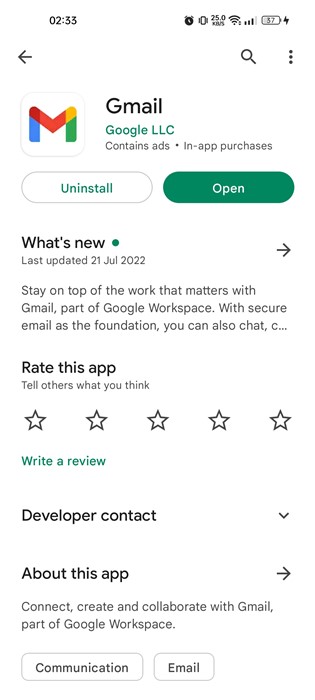 2. On your Android device, open the Gmail app and sign in with your Google Account.
3. Go to your phone's home screen after setting up Gmail on Android. Long-press an empty space and choose Widgets.
4. In the Widget menu, scroll down to find the Gmail widget. You can add the Gmail widget to your home screen by tapping on it.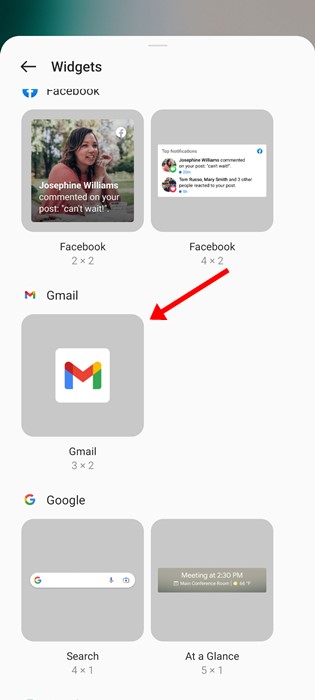 5. Once you've added it, you'll be asked to choose your Google account and the email folder you want to see on your home screen.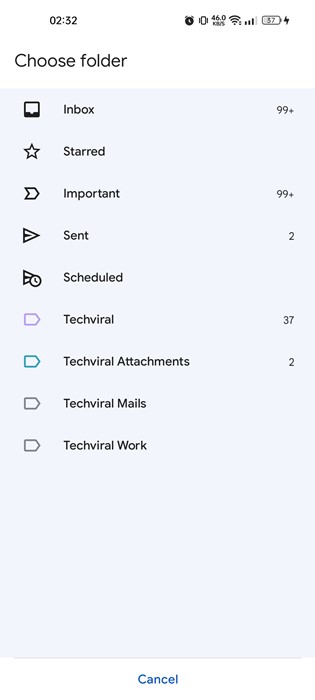 6. This will add a widget for Gmail on your home screen.
Now, you can write an email, file an email, or read an email right from your home screen.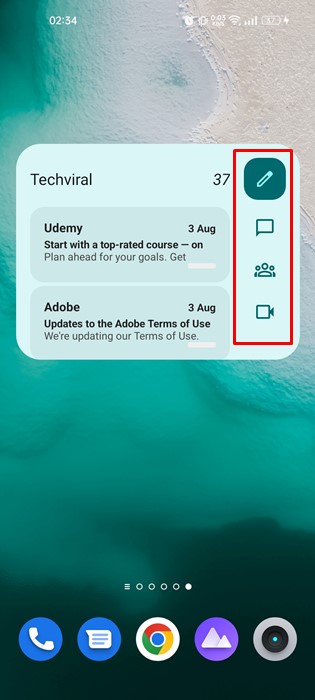 7. To change the size of the widget, hold down on it for a while and move the widget.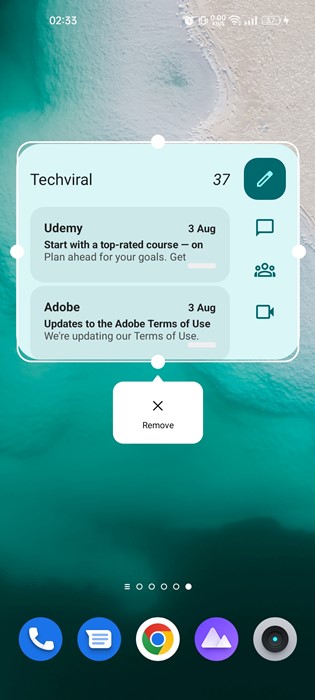 All done! Here's how to use the Gmail widget on your Android to keep your inbox.
So, this guide is all about putting a Gmail widget on the home screen of an Android device to keep your inbox in order. The widget gives you quick access to a lot of Gmail's features, like the archive, compose, and more. Let us know in the comments if you need more help adding a Gmail widget to Android.