In the past few years, sports have gone from being something to watch on TV to becoming a way of life. It has been affecting the day-to-day lives of a society that is getting more and more fit by going to the gym, running, or riding a bike. Why? Because, in addition to giving us a short break from thinking, it helps us achieve our bodies healthy.
But playing sports isn't enough. Food is also very important, as many people have said throughout history when they said "we are what we eat." So, a diet that fits our needs can help us in many ways. It is important to know what each food contains, such as proteins, salt, calories, etc.
This is where the new technologies for smartphones and tablets come in, which are used to make apps that count how many calories we enter.
What is a Calorie Counting application?
A Calorie Counting App keeps track of how many calories we eat every day.
When we eat a meal, we use the app to count track of how many calories we ate and add  them to our record. So, we'll know if we're eating healthy foods and reaching our goals.
The best calorie counting app lets you scan a food in different ways, such as by taking a picture, scanning the barcode, and more. It also makes a large database and graphs of our eating habits, diet plans, and other information. Fitness fans and people who want to lose weight use these apps a lot because of this.
List of 10 Best Calorie Counter Apps For Android
So, in this article, we've made a list of the ten best calorie counter apps: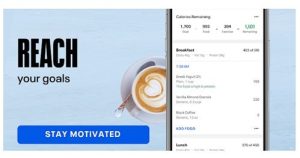 MyFitnessPal is one of the fitness apps you can use to keep track of or count the calories you eat.
The calorie counter app has a list of more than 6 million different foods in its database.
This database is used by the app to tell you how healthy the food you enter is.
You can also set fitness goals and track your progress with this app.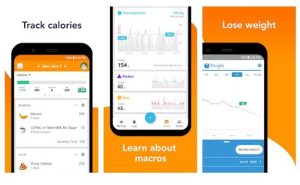 This is the best and most trusted calorie count app you can try. It is used by more than 10 million people around the world, and it is made for people who want to lose weight by keeping track of the calories they eat.
The app can quickly scan food barcodes, keep track of the nutrients, sync with fitness devices, plan meals and set goals, and more. Keeping track of the calories and nutrients you eat helps you figure out what is stopping you from losing weight and what is helping you.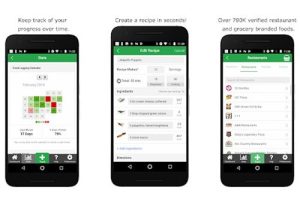 One of the best fitness tracking apps for Android phones is Track from Nutritionix.
A team of dietitians took care of the app, which is a good thing.
Track – Calorie Counter is an app that lets you log track of all the food you eat. You can even use this app to track nutrient totals, exercise, weight management, calories, water intake, and more.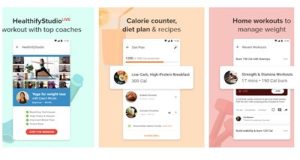 So, HealthifyMe is a full-fledged fitness app for Android.The app has diet plans, personal trainers, and tips on how to lose weight.
It also has a calorie counter that helps you keep track of how many calories you eat so you can quickly lose weight and get in shape. In general, it's a great Android app for health.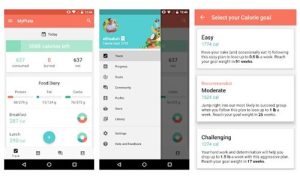 MyPlate is probably the best calorie tracker app in the Play Store. What's that? The app lets you look through a database of more than 2 million food items.
It also gives you daily calorie goals based on the information in your profile.
MyPlate also tells you how healthy the food is that you are about to eat.
Don't worry if you want to learn how to plan your diet and compare different foods. This app could help. Fooducate Healthy Weight Loss & Calorie Counter would be the best calorie counting app for you because it has a large database and an easy-to-use interface.
It has a very large food database with more than 250,000 items. You can scan your foods using the app's barcode scanner. Aside from that, you can also use a meal tracker to plan healthy meals.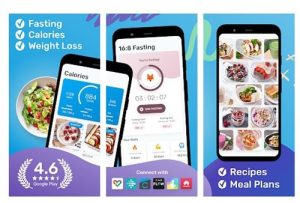 This calorie-counting app just gives you healthy recipes, lets you track all your activity and fitness goals, connects with other fitness apps and devices, and helps you achieve all your fitness goals and stay in shape.
It's a great app for calorie counting, intermittent fasting, and losing weight. The free version of YAZIO has a database of more than 4 million foods and a built-in barcode scanner that makes it easy to scan.
Android users can use the MyNetDiary app to keep track of their diets in a simple and complete way. As the MyNetDiary calorie counter app can help you better understand and control diabetes and pre-diabetes, as well as improve your diet, lose weight, and give you feedback.
MyNetDiary also has a premium version that unlocks premium diets such as low-carb, keto, high-protein, and more. The app also includes a calorie and macros tracker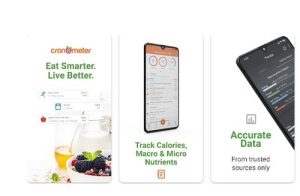 Well, Cronometer is more than just a calorie counter app. You can use it to track your calorie intake and food. The app is meant to help you develop healthy habits because it makes you think about your nutrition.
You can use this app to keep track of what you eat and how much water you drink. You can also use a barcode scanner to scan foods and do other things.
The app is entirely free to download & use, and it's fully ad-free. Overall, Cronometer is a great calorie counter app for Android that you should not miss.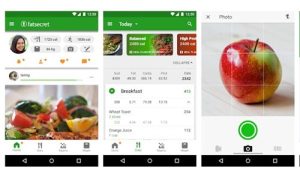 It is a very effective way to keep track of calories and weight loss. FatSecret is an Australian business with headquarters in Melbourne. It's an app made for Australian brands and foods. If you are living in Australia, you might find FatSecret very useful.
It keeps track of what you eat, how much you work out, and how much you weigh. It also has a tool that can tell what foods, meals, and products are in a picture.
With these free Android apps, you can figure out how many calories you eat each day and keep track of them. I hope that this article was helpful! Please tell your friends about it too. Also, if you know of any other apps like this, please tell us about them in the box below.