Does the camera on your Pixel 6 series not load? Here are the best ways to fix a Google Pixel or Pixel 6 Pro camera that keeps crashing.
Google Pixel 6 and Pixel 6 Pro are both high-end smartphones made by Google. They have a lot of specs, and if you use Android, you'll get everything you want from a high-end device. But we know that when Google makes changes to their Android operating system, the Pixel devices are the first to get them through patch updates.
But this time, the most recent Android updates may have bugs. Users are now complaining that their Google Pixel 6 and 6 Pro cameras keep crashing after the most recent Android update. So, we decided to write this guide. So, make sure to perform the problems that are mentioned below.
What Are The Reasons Behind Camera Crashing Issue?
This problem could be caused by anything, but the most likely ones are:
Different bugs.
OS patch with a problem.
OS that is old.
Cache Files.
Out of space to store things.
Running Applications in the Background.
Methods to Fix The Camera Keeps Crashing Issue
So, we now know what might have caused this problem. So, you can easily fix it by doing the things we tell you to do in the rest of this guide. So, you just have to make sure to perform all the fixes carefully until you find the right one for you. So, let's get on with it:
Fix 1: Reboot Your Pixel Device
At first, you should try restarting your Pixel 6 and Pixel 6 Pro. Most of the time, this kind of problem is caused by a random or temporary glitch.
When you reboot your device, the issue with the Camera crashing goes away on its own.
So, make sure to turn it off and on again and see if you can still use your camera.
Fix 2: Clear The Cache Data of the Camera App
There's also a chance that the cache files of the camera app that are stored in the RAM of your Pixel device got damaged, causing this problem. So, it's best to clear the cache data on your camera app.  But if you don't know how to do that, do these things:
1. Open the app drawer on the Pixel 6 or Pixel 6 Pro.
2. Then, find the app for the camera.
3. Now, tap and hold the app until a menu pops up.
4. Then, just hit the Info button.
5. Then, tap Clear Data, and after that, Clear Cache.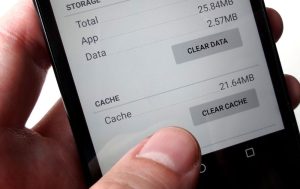 Fix 3: Close The Background Process
Did you try to end the process running in the background on your Pixel 6 and Pixel 6 Pro devices? Well, most of the time, the background process on your Android device is the main type of this kind of issue.
Getting rid of them is the best option to resolve the issue where the camera on your Google Pixel 6 or Pixel 6 Pro keeps crashing.
1. You can just move your mouse over Settings.
2. After that, just tap the Apps button.
3. Now, select one at a time the apps you think use up a lot of your system's resources.
4. Then, tap it and hit the Force Stop button.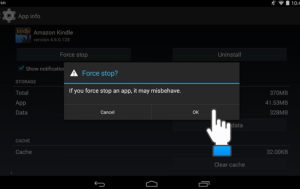 Note: Don't stop the system apps by force or your device won't work.
Fix 4: Check For OS Update
If your Pixel 6 or Pixel 6 Pro camera keeps crashing, updating your system operating system (OS) is also a good idea. To do so,
You can open by going to the Settings page.
2. Then, go to the section called "About Phone."
3. Now, all you have to do is tap on System Update and hit the button that says "Check for Updates."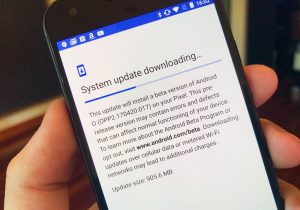 Fix 5: Try Using GCam
If your Pixel 6 or Pixel 6 Pro's regular camera isn't working, you can try the Google Camera, which has the same features as your normal Android device.
But you can use the link given to download the GCam right away. Once you've downloaded GCam, you can install it on your Pixel 6 or Pixel 6 Pro and use it. There won't be any problems with how it works.
Fix 6: Reset Your Phone To Factory Default
Even though you've tried the fixes we've already talked about, are you still frustrated that the camera keeps crashing? In this case, the only option to fix the issue is to reset your phone to the way it was when it came out of the type. So, if you want to reset your Pixel device, you should try these steps:
1. Open the Settings option first. But before you use these steps, you should make sure you have a backup of all of your data, because this will erase everything.
2. Tap the system after that.
3. Now, go to the Reset Options menu and click the "Erase All Data" button.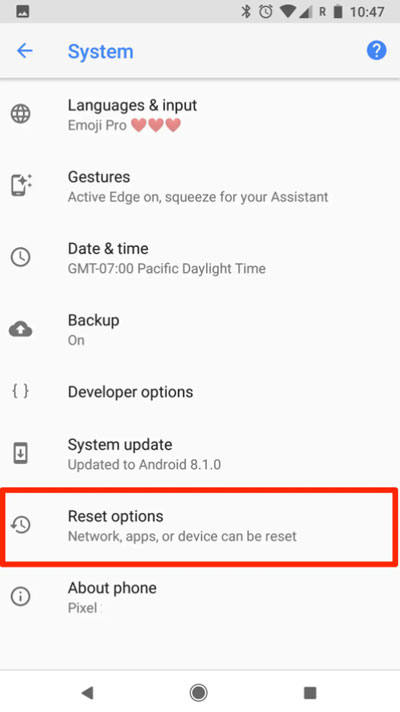 4. Then, if asked, enter your device's password to make sure you're the one who wants to reset the phone.
5. Tap the Erase All Data button again. Then, wait until the process of wiping the data is done.
Fix 7: Reach Out To Google Community Page
Still, no luck? Don't be afraid! Now, your only option is to use the Google Community Forum to talk to a Google employee. You can just post your problem in the form of a question on the forum.
Then, experts will answer your questions as quickly as they can. By doing this, you will definitely be able to resolve the issue where your Google Pixel 6 or Pixel 6 Pro camera keeps crashing.
If you have any questions or comments about "How to Fix Camera Crashes on Google Pixel 6 and Pixel 6 Pro? ", feel free to leave them in the box below. Also, please follow our DigitBin channel on YouTube to get video tutorials. Cheers!