How to Fix Telegram Crashing/Not Working on iPhone? Is the Telegram app for iOS not working or not loading? Here is a simple guide to fix Telegram crashing on iPhone.
This is one of the most popular messaging apps for phones is called Telegram. Telegram is a good alternative to WhatsApp because it has features like secret chats, unlimited storage, and logins from more than one device. In this guide, I've gone over some important troubleshooting tips that can fix iPhone users who are having problems with Telegram crashing.
If you haven't updated the Telegram app on your iPhone to the latest version from the App Store, it may crash. If you don't update the app when you should, bugs will get in and make the app less useful. Also, if you use the beta version of Telegram, you will run into a lot of bugs and glitches. This is normal for apps that are still in the early stages of development.
Reasons Why Telegram is Crashing on your iPhone
If the version of iOS you have installed on your iPhone is buggy or a beta build, it could cause problems with other apps, including Telegram.
If Telegram hasn't been given the right permissions, some of its features might not work, and the app might crash as a result. When you turn off background app refresh for Telegram, the messaging app can sometimes get stuck in the middle of what you're doing an
Best Ways to Fix Telegram Crashing on iPhone
Here are the different fixes you can fix your iPhone so that Telegram doesn't crash.
1. Restart the iPhone
Start with the easy fix, which is to restart your iPhone. Often, a restart is all that's needed to fix technical problems that come up out of the blue.
1. Press the power button on the iPhone.
2. Slide to Power Off will be on the next screen. Just do what it says.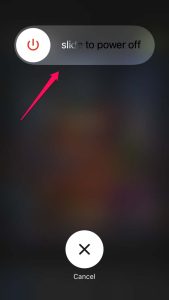 3. Press the power button again after a few seconds to turn on the iPhone.
4. Now, go to Telegram and see if it still crashes. If it does, try the other fixes I suggested.
2. Force Close and Relaunch Telegram
Most of the time, you can fix a crash by closing the Telegram app by force from the app switcher.
1. Press the home button on the iPhone twice to trigger up the App switcher.
2. If your iPhone doesn't have a home button, just swipe up from the bottom of the screen until you reach the middle.
3. When the app switcher appears, go to Telegram, hold the app card, and swipe it up to close it.
4. Then try to launch it again.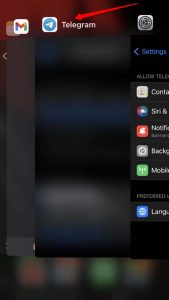 3. Update Telegram
It's important to upgrade the build of the Telegram app to a newer version often so that bugs that are built into the app can be fixed.
1. Start up the App Store.
2. Tap the Apple ID profile in the top right corner of the screen.
3. Then, go through the list of apps that need updating.
4. If Telegram is on that list, tap Update to start using it.
4. Upgrade iOS to a Newer Version
If you are using an older version of iOS and haven't updated to the latest version, you may be facing trouble with bugs or versions that don't update together with Telegram.
Even using a developer beta can cause bugs that can cause apps to crash when you're using more than one.
To install the newest iOS update,
1. Click on Settings.
2. Tap General next.
3. Tap Software Update under that.
4. Wait for the device to search for any updates that are available.
5. If there is a new iOS build, you will see information about it.
6. Also, you need to tap Download and Install to start the iOS update installation.
5. Clear the Telegram Cache
To get rid of any useless things in the cache, you need to remove the cache. The iOS app for Telegram has a built-in way to clear the cache. If Telegram isn't crashing, you can try the following steps.
1. Launch Telegram.
2. In the bottom right corner, tap Settings.
3. Go to the Data and Storage page.
Tap on it.
4. Tap Use of Storage.
5. Scroll down to the Clear Telegram cache option and tap on it.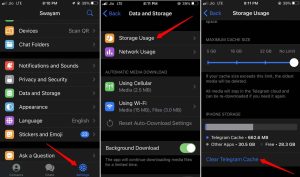 6. Quit Using the Telegram Beta App
If you are using the beta version of the Telegram app, you should switch to the stable version. As was already said, beta builds have a lot of bugs and make the user experience unstable. Apple iOS users who want to test early versions of different apps must install the native TestFlight programme.
If you no longer want to be a beta tester for Telegram,
Go to the App Store page about the Telegram app through TestFlight.
2. Tap on Test Stop.
If not, you can send an email to the person who made the app. Ask them to remove you out of the group of people who are beta testers.
7. Enable All the Necessary App Permissions for Telegram
To use Telegram and all of its features smoothly, you need to give the app the permission it needs in the iOS settings.
1. IPhone users can launch the Settings app.
2. Go to the settings for Telegram.
3. Enable on all of the features and sub-features listed under "Allow Telegram to Access."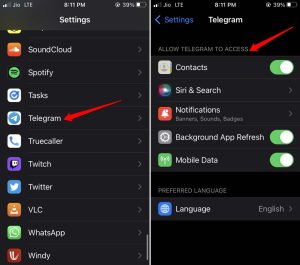 8. Enable Background Refresh for Telegram
Enable on background refresh for the Telegram app so you can get all updates and notifications and make sure all of its features work well.
1. Open the Settings app.
2. Tap on Telegram when you find it.
3. To enable it on, go to its settings and tap the switch next to "Background Refresh."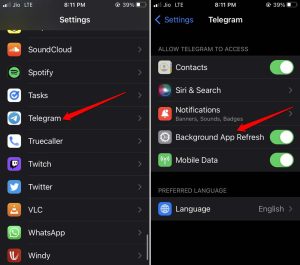 9. Uninstall and Reinstall Telegram
If none of the troubleshooting steps above work, uninstall Telegram from your iPhone.
It can be reinstalled from the App store. This trick has helped many iOS users of Telegram.
Go to iOS's App Library.
2. Search Telegram and press and hold the app icon for a while.
3. From the menu that appears, choose "Delete App."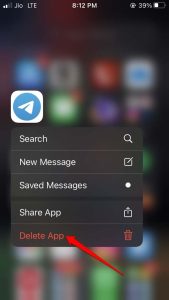 4. Make sure the deletion is true.
5. Search for Telegram in the App Store.
6. Tap on the Download icon to install the app on your iPhone.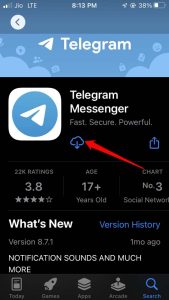 7. Launch Telegram, and it should now work well.
Conclusion
If you like to talk or chat on Telegram, you need to fix the problem with Telegram crashing on your iPhone. You should choose Telegram over any other messaging app because it makes communication safe and doesn't depend on third parties to store user information.
If you have any thoughts on How to Fix Telegram Crashing/Not Working on iPhone?, feel free to leave them in the comment box below. Also, please follow our DigitBin channel on YouTube to get video tutorials. Cheers!