How to Fix Sea of Thieves High-Ping Issue? Sea of Thieves is an online action-adventure multiplayer game made by Microsoft Studios. It lets you explore the world with your own ship. Sea of Thieves is a fan favorite game that is known for its pirate theme. Even though the game is popular, many players have said that they have had trouble with it. The high-ping issue is the one that comes up most often.
The issue could be caused by problems on either the client or the server side. The game developers will fix problems on the server side. However, there are a few issues you can do to fix problems on the client side. Don't think that the only things you need to worry about are server issues and the strength of the network. High graphics settings and game DPI settings also play a big role in issues like High Ping.
Top Ways to Fix to Sea of Thieves High Ping Issue
There are many things you can try to fix the Sea of Thieves High-Ping Issue?. Read all of them to figure out which one will work best for you. So, let's check them out:
Fix 1: Restart Game and Device 
When you run into an unexpected issue, the first step you should do is restart both the app and the device. By doing this, the system will have to close and reopen its resources, which will make it less likely that a glitch or bug will be passed on.
Just click the button that says "Off" and make sure to restart your router as well. Once both devices are turned on, run the game again and check to see if it works well. If not, please read on.
Fix 2: Stop Any Apps  Running in the Background
Another easy fix that doesn't require much update is to stop any apps from running in the background and stop any updates or downloads that are happening while you are playing the game.
When you close all other apps and updates, your device will be able to focus more on Sea of Thieves. This will also make it less likely that you'll run into the High Ping problem again.
Close all apps, stop any downloads or updates, and check to see if the game is working.
Meanwhile, if you don't know how to close the background processes, follow these steps:
Step 1: Open Task Manager and move your mouse cursor over the Processes tab.
Step 2: Then, choose the app that uses a lot of resources and select "End Task."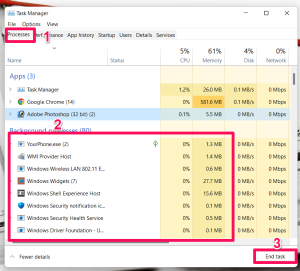 Fix 3: Use a VPN
There are probably problems with the server, and the server you use to play the game is probably being updated or having an error.You can change your server and run the game on a different network by using a VPN.
Fix 4: Change DNS Server
As was said above, the server you are playing on might be undergoing some problems, which makes it hard for you to play the game. To fix the issue, you can try to change your DNS server by hand. Follow the steps below to change your DNS server.(For players on PC)
Step 1: Open your Control Panel and go to the Network and Internet section, then click Change adapter settings.
3 Step : To change the DNS server, right-click on the internet connection you want to change and click on "Properties."
Step 4: Once you've done the first three steps, click on the "Internet Protocol Version 4 (TCIP/IPv4)" option and then click on the "Properties" button again.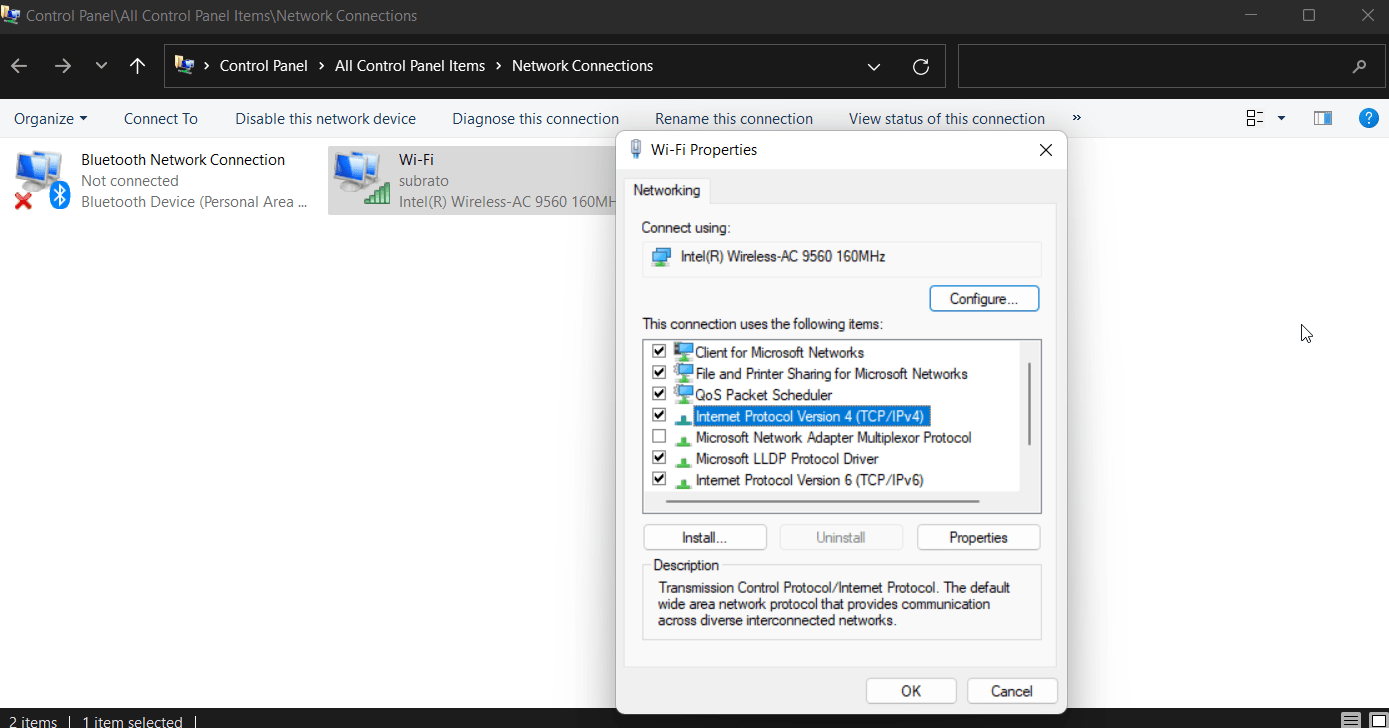 Step 5: check "Use the following DNS server addresses" and then type in the address of the DNS server you want to use. For Example,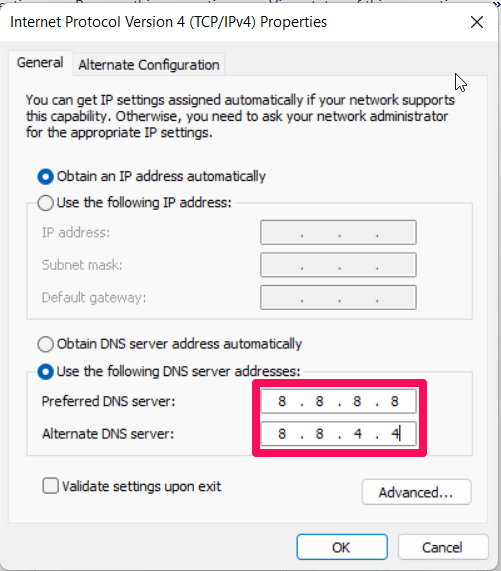 Fix 5: Update Your Network Drivers (For PC players)
The most important thing to do if you want everything to run smoothly is to keep your Windows drivers up to date. Drivers that are out of date make the system less useful, so you should always keep them up to date. Make sure that your Windows Drivers never stop working because of a connection error or something else. Follow the steps below to update your Network Driver up to date.
Step 1: Tap on the icon for the start menu to open the Quick Access Menu.
Step 2: Choose Device Manager from what you can see on your screen.
3 Step : Double-click on the Network Adapters category to expand the list and see more options for the Network Adapters.
Step 4: Right-click on the Network Adapter you want to update and click on the Update Driver option.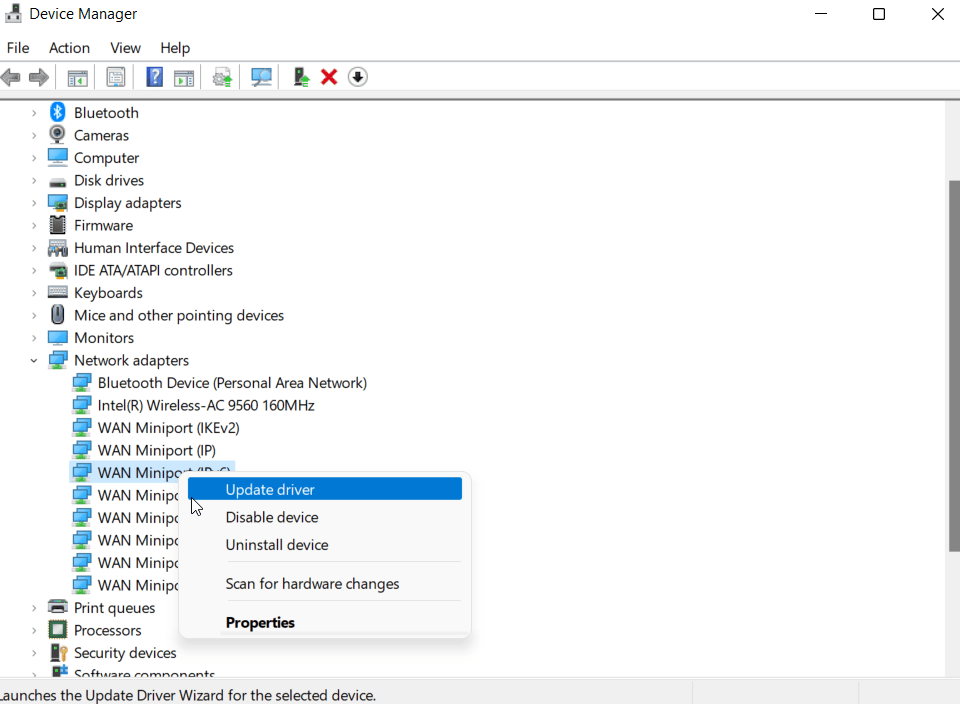 Step 5: Choose "Search for Drivers Automatically" from the menu.
After all of this is made, the system will do a scan to see if there is an update.
Then the system will download and instal the most recent version of the Driver automatically.
Run the game again after you restart your PC so that the changes you just made take effect. It's good if you can play the game. If not, try another thing.
Fix 6: Reinstall the Game
Even if you've tried the fixes above and still can't get Sea of Thieves to fix, you can just reinstall the game and restart your device. Most problems don't need this fix, but if your game is playable after reinstalling it, that's great.
So, these are some possible fixes that will definitely help you fix the high-ping problem in Sea of Thieves. So, keep trying these fixes and see if they help.
If you have any questions or comments about How to Fix Sea of Thieves High-Ping Issue?, please feel free to leave them below. Also, please follow our DigitBin channel on YouTube to get video tutorials. Cheers!