India has now banned VLC Media Player, which makes it hard to get to its website and follow the link to download it.
At the same time, it still works in the country and can be downloaded from some of the most popular stores.
As many news stories say, this ban is not something new that the Indian government has done. In fact, this ban happened a long time ago, maybe in February.
Here's VLC Media Player Ban Story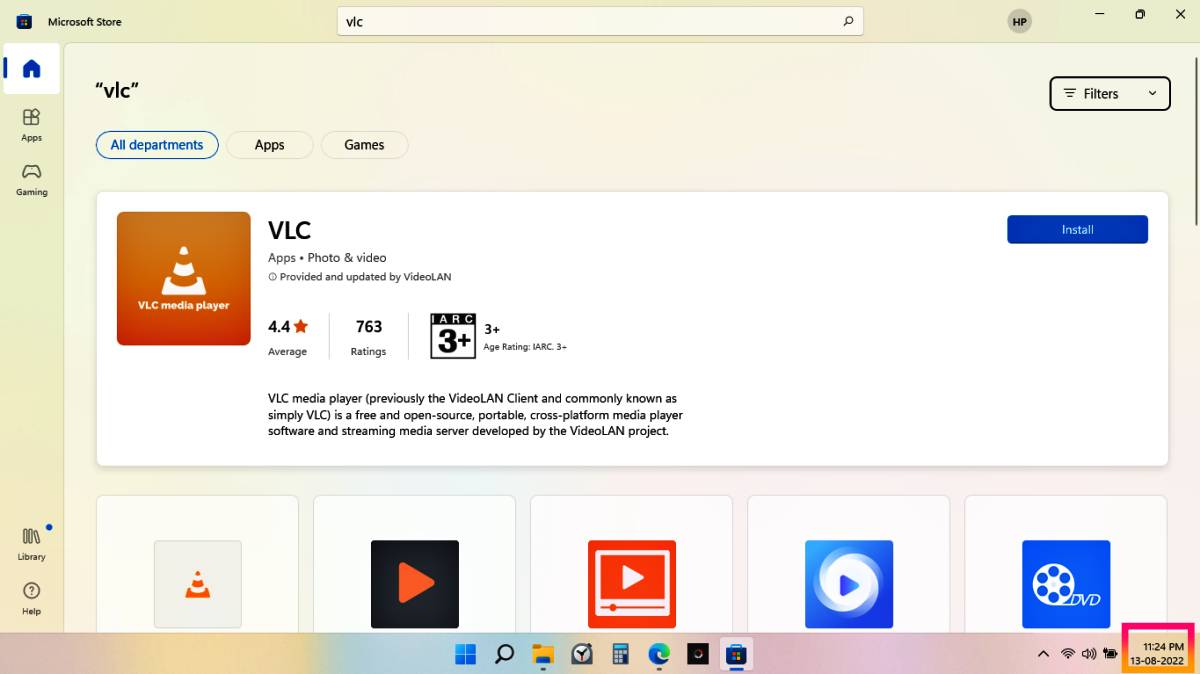 We all know that VLC Media Player is very popular on desktops and many other devices.
Every third desktop user, on average, uses VLC as their main media player instead of one of the Windows options.
Sources say that this ban is also related to the 54 Chinese apps that were banned at the start of this year, but the Ministry hasn't made an official statement about it.
It can also be downloaded from the Play Store and the App Store, so it can be used on any mobile device.
Many users thought there was something wrong with the site or that the server was down, but many people, including me, have questions.
Before I started writing this article, I went to the Microsoft store and looked for VLC. It came up right away. And when I tried to download it, it was installed right away, as the screenshot shows.
This ban was said to apply to desktops, but it doesn't, and I think the Government only has problems with its downloading server and website. Also, those who have already installed it say it's working well.
Expected Reason For BAN
A website called MediaNama said that the Chinese hacking group Cicada used the programme to put malicious code on computers that were their targets. The group had been seen running many campaigns before.
Also, just to be clear, VLC is not from China. It comes from a group in France.