How to Fix Action Center Keeps Popping up in Windows 11. Does the Windows 11 action centre keep popping up every time you try to use your PC? Then, here are a few tricks and tips you need to fix this issue. Users say they don't like how the action centre pops up when they just touch the trackpad. The action centre in Windows 11 makes it easy to get to certain Windows 11 features and services. It also has a centre for alerts.
When you move your finger in Windows OS and have finger gestures turned on, the action centre often pops up. If you are using a beta version of Windows OS, the action centre may show up on its own because of a bug. It could be an issue with the hardware on your PC that causes the action centre to open when you move your fingers on the trackpad.
Ways to Fix Action Center Keeps Popping up in Windows 11
Here are some things you can do to fix the Windows 11 action centre:
1. Scan for Malware
Malware on a computer can sometimes cause apps or services to start running even though you didn't ask for them. It could be a virus that is messing with the action centre and making it pop up at random times.
Windows Defender is good enough to catch malware as soon as it gets into the computer.
On the other hand, if you think an unknown programme is messing with Windows 11, you can also scan for malware by hand.
Hit Windows and S.
In the search field, type "Virus and Threat protection."
When the search results show up, click Open.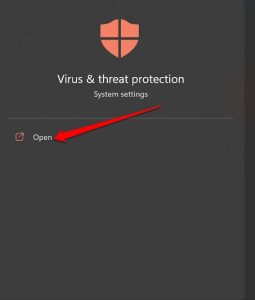 4. Click on Scan options after that.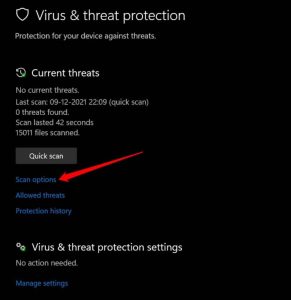 5. Click Scan Now after choosing Full Scan.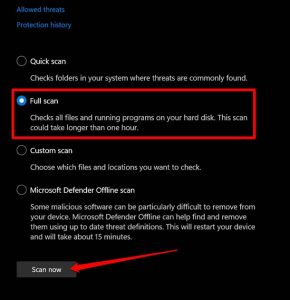 Do not interrupt the process of scanning. Depending on how much data you have on your PC, it could take a long time.
2. Check for the Presence of Corrupt System Files
It could be that one or more system files are broken, which is messing up the action centre. System file corruption can happen when software updates are interrupted, a PC crashes unexpectedly, or an issue like a "Blue screen of death" happens.
To search for and get rid of broken system files,
To bring up the search, press the Windows key.
When you see the option, type "Command Prompt" and click "Open."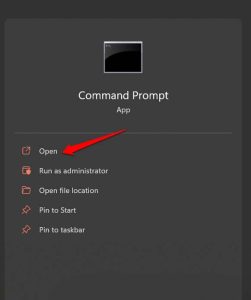 3. Enter the following command into the command prompt. sfc/scannow
4. Press enter.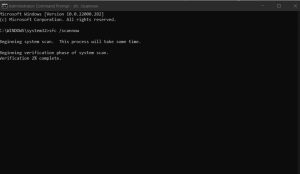 This tool might take some time, but it will find and fix the corrupt system files. Do not interrupt the process of scanning.
3. Update Windows OS
Get rid of any bugs in Windows 11 as it is now. Check the settings section for a new build.
To get to the settings, press Windows + I.
Then click Windows Update on the left side of the screen.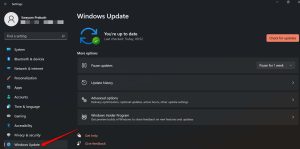 3. Click Check for Updates next.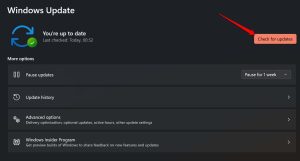 4. If there is a PC update, click "Download Now" to get it right away.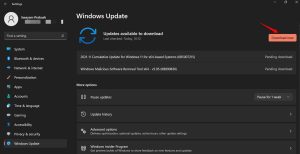 5. To use the new update, you need to restart the computer.
6. Once you log back into your PC, check to see if the action centre is still popping up on its own.
If your PC is connected to the internet, the system will tell you when a new update needs to be installed.
4. Limit Notification Display Timing
If the notification centre keeps popping up and showing you unread messages, you can fix this by doing one thing. Set a time limit on how long the notification will show.
When a pop-up message appears, it stays on the screen for at least five seconds.
To get to the settings page, press Windows + I.
Scroll down and click on Accessibility.
Then click on Visual Effects under Accessibility.
Next, click the drop-down menu next to "Dismiss notifications after this amount of time."
5.Pick a time.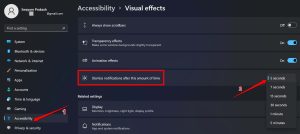 5. Enable Do Not Disturb
The easiest way to enable being distracted is to turn on the DND, which stands for "Do not disturb." DND is called Focus Assist in Windows 11. This feature is very easy to enable on.
Press Windows + I to go to the settings for Windows.
Then, go to the System settings menu and click on Notifications.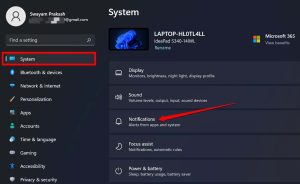 3. Click on "Focus Help."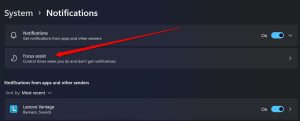 4. Now, choose "Priority Only" and only set notifications for apps that are important to you. You won't be told about updates from apps other than the ones you've chosen.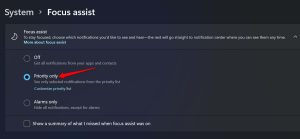 6. Engage the Hardware Troubleshooter
Windows has given you a lot of ways to fix problems by hand. The hardware and sound troubleshooter is one such tool. Here are the steps to get to it.
Start the Command Prompt as Administrator.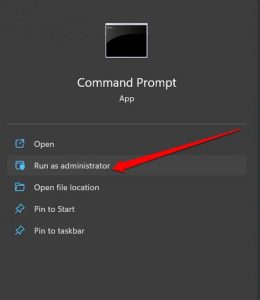 2. Type the command below.
msdt.exe -id DeviceDiagnostic
3. Now, a box will appear with the title Hardware & Devices.
4. Click "Next" and follow the instructions on the screen to fix the issue with your PC's hardware.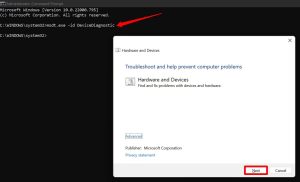 7. Perform a Clean Boot on Windows
When you do a "clean boot," only the official Windows services will start up again. Other apps and services from third parties will stop working. This way, you can figure out which app or apps might be causing the problem, which in this case is the action centre popping up on its own.
Follow these steps from the Microsoft support forum for more information on how to clean boot Windows 11.
8. Disable Four Finger Gestures in Windows 11
You can disable off the finger gestures you have set up on your Windows 11 PC so that you don't accidentally touch it and open the action centre.
Press Windows + I to open Settings.
Then, on the left side of the screen, click Bluetooth & devices.
Click Touchpad now.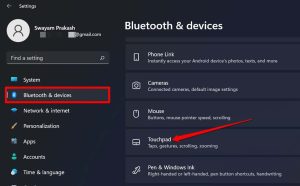 4. Go to the four-finger gestures tab and change the Swipes to Nothing.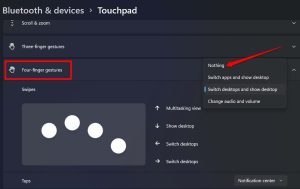 Conclusion
When Windows 11's action centre keeps popping up, it will distract you from your work.
Also, it could be a sign of other problems, such as an attack by malware, corrupted system files, or an issue with the PC's hardware. But now that this guide has given you troubleshooting tips, you can fix the issue in no time.
If you have any questions or comments about "How to Fix Action Center Keeps Popping Up in Windows 11," feel free to leave them in the box below.