When it comes to GPS navigation, Apple Maps has made important advances. During the last few years, the app has added many useful features. If you're an iOS or macOS user, you're familiar with and used to Apple Maps. Can you, however, use Apple Maps if you have just switched to an Android device or if you have a second Android phone?
The topic has arisen as consumers explore methods to use Apple Maps on their Android devices. And, as we all know, native Apple apps are only accessible for Apple devices; the response is typical 'NO.' But what if we told you of a trick that allows you to use it on your Android device? We will show how to use Apple Maps on Android devices today.
How Do I Use Apple Maps On Android?
Apple apps can only be accessed via iOS or macOS devices. As a result, you cannot just download the app onto your Android device. There are no third-party apps that might make it happen. Perhaps the only way to use it is through the web app. The steps below outline how to use Apple Maps with your Android phone.
1 – Open whatever browser you choose on your Android phone.
2 – Search for the DuckDuckGo search engine.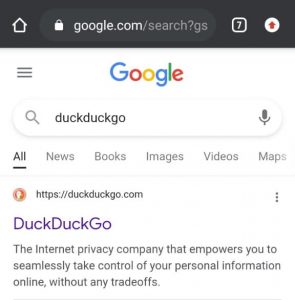 3 – Once on the DuckDuckGo home page, search for the destination you want to visit.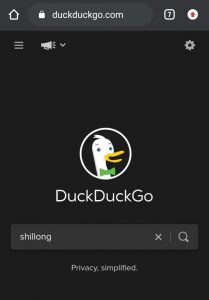 4 – Now, right below the Search box, click on 'Maps.' It will open Apple Maps with directions to your location.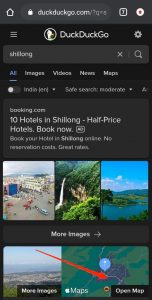 5 – Now, you may click Directions. It will show all available routes as well as their distance and time.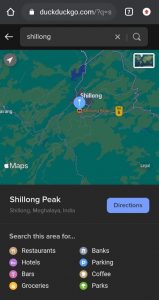 6 – You may click on whatever route you want to take, showing your route in a list format.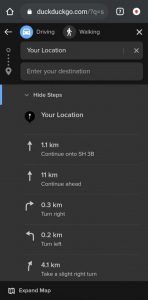 Note: If you don't want to use the web browser version, you may download the DuckduckGo app for your iPhone, which provides the same map experience with better viewing and faster map loading. Although not as good as Apple Maps, the web version is the best you can get on your Android device.
The Bottom Line:
This was arguably the simplest and only way to use Apple Maps on Android devices. Because DuckDuckGo uses Apple Maps to get directions, the same trick applies to using Apple Maps on a Windows PC or any other non-Apple device. Let us know if this article helped you locate what you were searching for. Leave a remark if you have any recommendations or questions concerning the topic. If you have opinions on How to Use Apple Maps on Android, please leave them in the comments section below.