Rdio is about to be shut down, which is unfortunate because many of us adored the service. We recently learned that Rdio has filed for bankruptcy and will transfer its assets and technologies to Pandora for $75 million in cash. We hope Pandora makes good use of Rdio's assets to deliver a strong Rdio-like offering in late 2016. While the news is undoubtedly disappointing, Rdio fans are now looking for an alternative that provides the characteristics we enjoyed on the troubled music service. Before moving on to Rdio alternatives, let's discuss why Rdio died and what features will be sorely missed.
What Happened to Rdio?
Rdio had a lot going for it, but its marketing and development plans were the reason for its downfall. Rdio had a head start over well-funded and now-popular competitors like Spotify, but it failed to capitalize on it. The online comments about Rdio agree on one thing: Rdio was a great music service, but its marketing and distribution left a lot to be desired. The key to being profitable in music streaming has the most customers, and Rdio was doomed from the start. Let's hope Pandora's Rdio clone is as good as, if not better than, the original Rdio.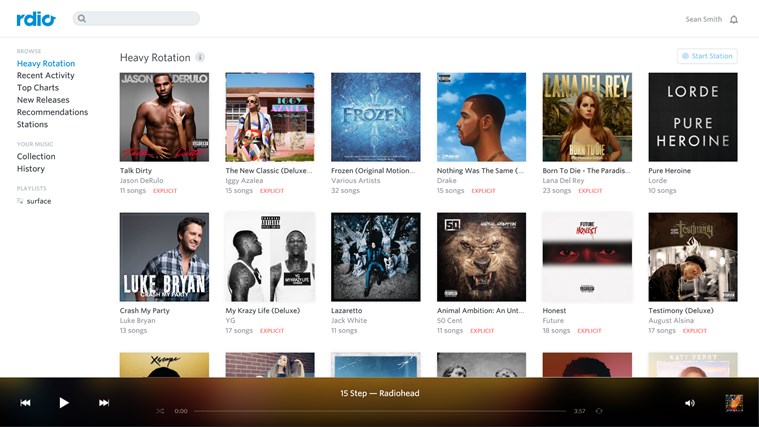 Features of Rdio that will be Missed
Rdio offered a lot of fascinating features, which is why it was so popular among its small user base. Rdio's great user interface, which consisted of simplified design elements and a very easy user experience, was the first thing that made it great. The company's constant focus on the design components of the apps and web player and the user experience ensured that Rdio always felt like a finished product. As a result, Rdio's competitors have continued to borrow Rdio's design components.
Rdio has several characteristics that differentiate it from the competition, including a fantastic user interface. It allowed you to find out what songs were popular among your pals. For better music discovery, Rdio included autoplay, suggestions, and stations. The amazing "Queue" function on Rdio, which could be synced across many devices, added to the listening experience. It also had the "Favorites" function and a focus on playing entire albums. Rdio was also relocated due to its great home page implementation, making it simple to pick up where you left off, find new music, and replay your favorite tracks. There were many other features, but the ones listed above are the ones that made Rdio so popular.
Best Alternatives to Rdio – Music Streaming Services
Many excellent music streaming services are available, but we've selected the finest of them as a viable Rdio alternative.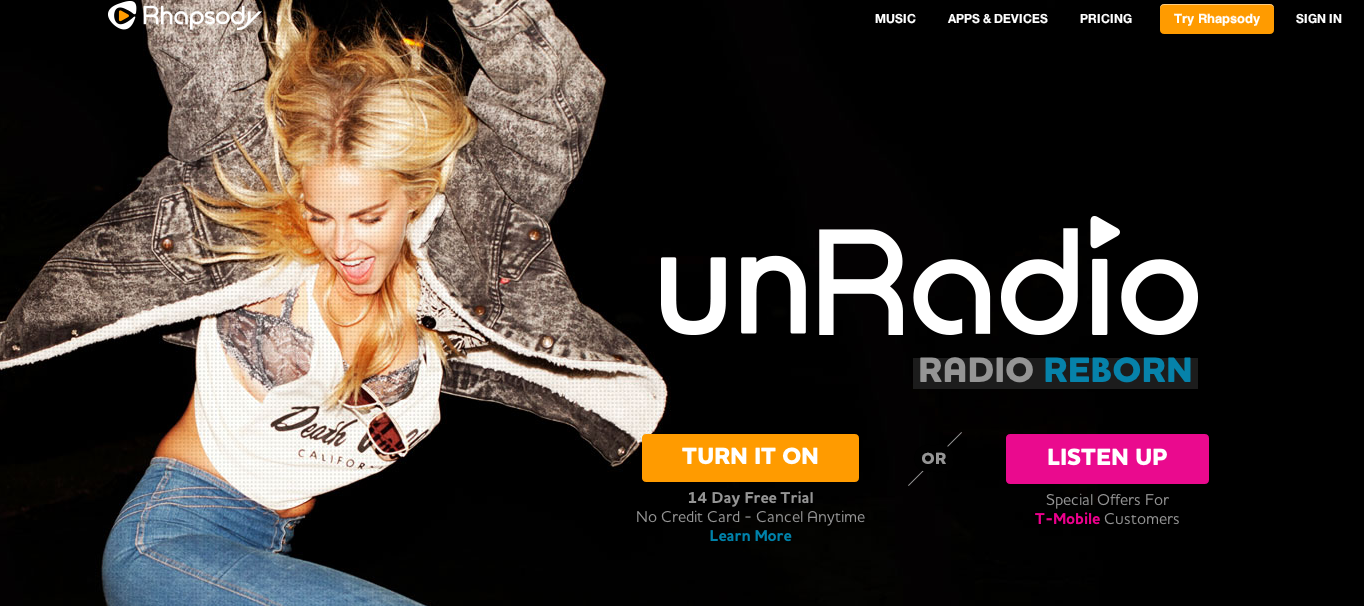 Rhapsody doesn't have as many features as Rdio, but it has enough to make it a viable Rdio competitor. It has a great experience, particularly in the apps, where it's quite intuitive so that you won't miss Rdio's interface. The popular music streaming service boasts a music library of over 30 million songs, comparable to Rdio's. Rdio and Rhapsody provide intuitive notifications on new music detected from your offline and online collections. It sends you well-organized updates about new music and albums from artists who might interest you.
Another essential feature of Rhapsody is that it is extremely sleek and speedy, making the user experience much more pleasant. Rdio has been plagued by issues that have caused music to load slowly in recent weeks, so you'll appreciate Rhapsody's quick performance. Rhapsody, like Rdio, is available on mobile platforms (Android, iOS, Windows Phone), home streaming devices (Chromecast, Sonos), the web, and personal computers (PCs) (Windows only). For free trial offers and UnRadio ($4.99/month) and Premier ($9.99/month) memberships, it's also less expensive than the others on the list.
Tidal is a capable alternative to Rdio that incorporates some of its capabilities and unique features. Tidal features a fantastic user interface that is uniform across all platforms, ensuring you don't have a horrible experience switching between devices. Tidal, like Rdio, has some wonderful social media features, such as music discovery based on what your friends like and user-curated playlists. While it doesn't quite match Rdio's 35 million song catalog, it's close with 25 million tunes. It also includes unique features such as Tidal X, which allows users to discover new up-and-coming artists, audio search, offline support, and more.
Furthermore, it provides the maximum music quality, which is CD lossless (1,411 kbps), albeit this is only available in the HiFi plan, which is a little pricy at $19.99/month. If you don't mind not having lossless music quality, there's also a Premium option. Tidal, like Rdio, is available on every platform imaginable, including mobile, PC, car systems, smart TVs, and more.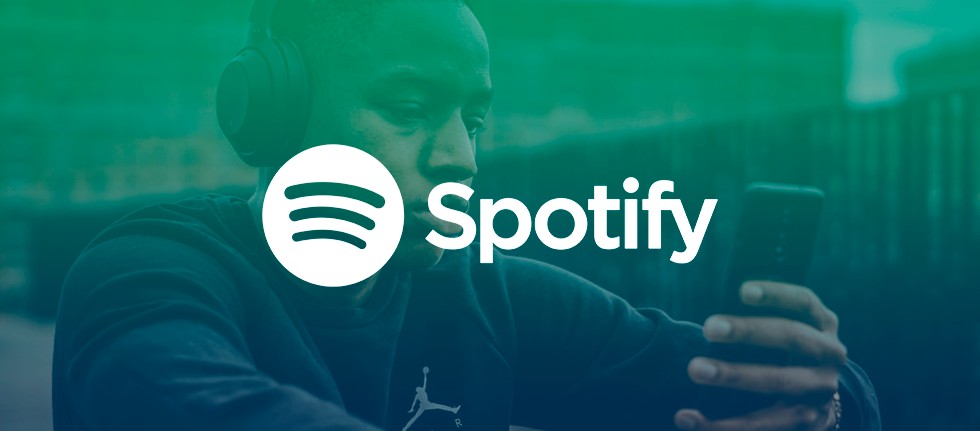 Spotify is the world's most popular music streaming service, so it's no surprise that it's a Rdio substitute. If you're a Rdio fan, it won't be as excellent as Rdio, but it has its own features. While Spotify's user interface isn't as beautiful as Rdio's, the user experience is still decent, thanks to features like long-press preview. It lacks synchronization queues or playlists compared to Rdio, but its Discovery is so good that you might not even need to place tracks in a queue and desire them later. Spotify comes close to Rdio's (35 million tracks) music catalog, with more than 30 million tracks.
With Rdio's conclusion approaching, we can anticipate its popular features to make their way into other music streaming services, including Spotify. Given how good Spotify is now, it should only become better. Spotify is available in around 60 countries, fewer than Rdio, and is available in 85 countries, but we can expect Spotify to grow shortly. Well, Spotify is a free ad-supported music streaming service, but a $9.99/month paid subscription adds more features and removes limitations. Spotify, like Rdio, is available on all mobile, PC, and other platforms we're aware of.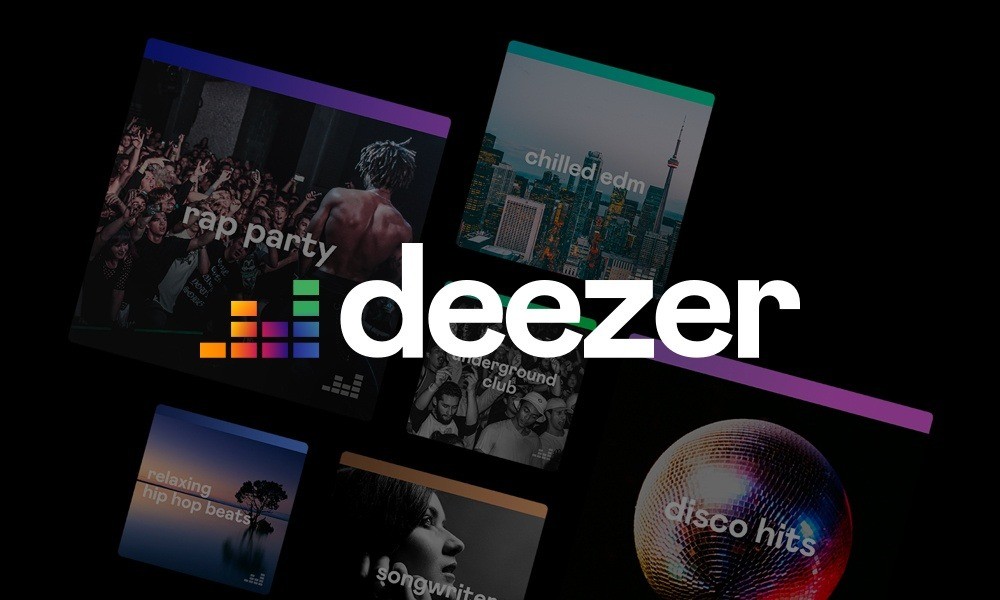 Even if you like Rdio, Deezer is a popular music streaming service that you will enjoy. To begin with, Deezer is brilliantly designed, and anyone coming from Rdio's excellent user interface should feel right at home. Deezer offers fantastic social media tools in addition to a superb user experience, allowing you to find music and playlists. The Elite subscription includes lossless, high-quality audio (1,411 kbps). Deezer, like Rdio, offers over 35 million tunes and 100 million playlists.
Unfortunately, Deezer does not support syncing queues, a popular Rdio function. Other than that, Deezer is a powerhouse in terms of features and accessibility. Deezer, like Rdio, is available on virtually every platform imaginable, including Android, iOS, Windows Phone, OS X, Windows PCs, Smart TVs, and automobiles. It also outnumbers Rdio in terms of country availability, as it is available in over 180 countries worldwide.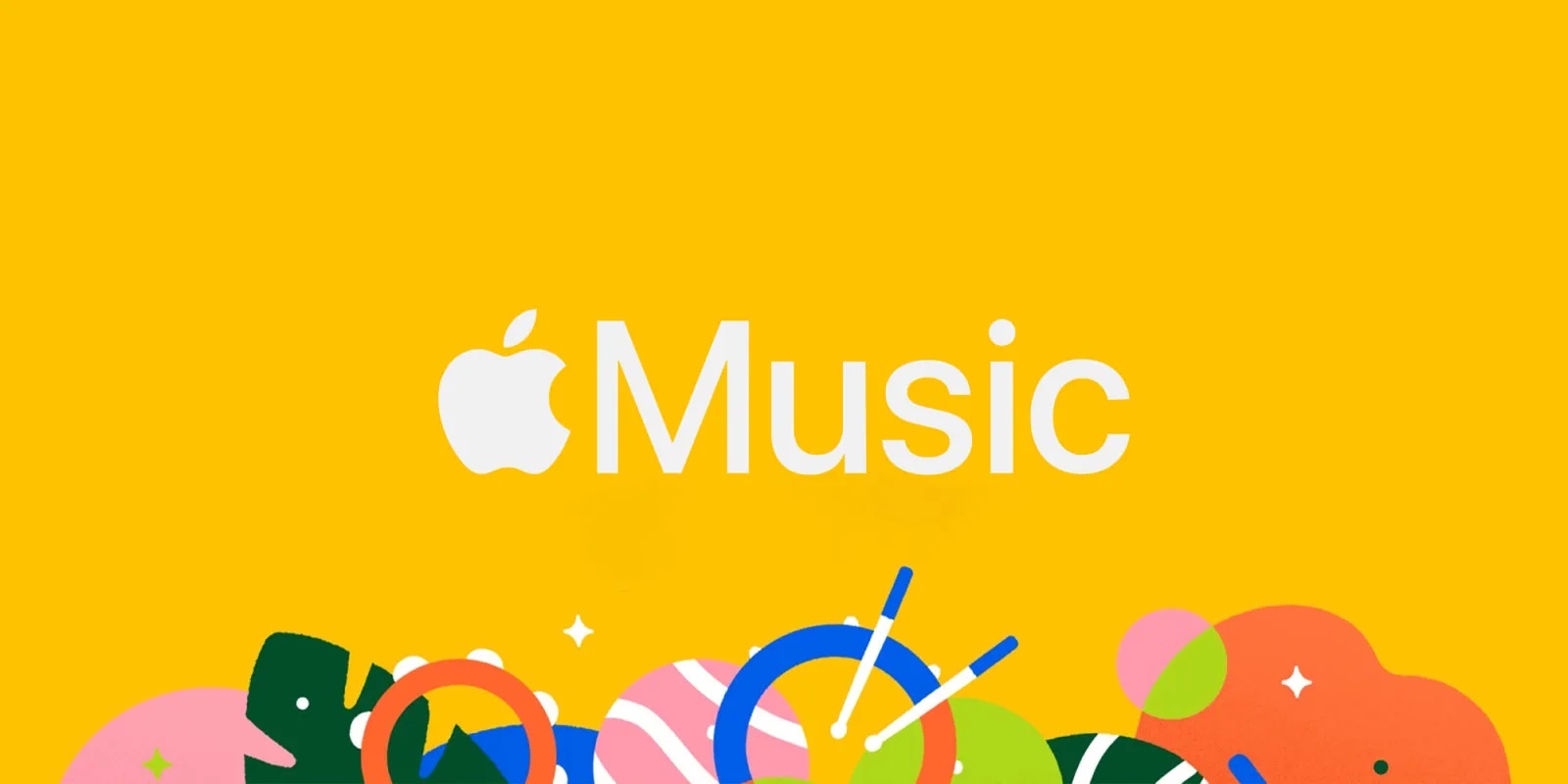 Apple Music is a Finest service that allows you to listen. Apple Music is a new music streaming service, but it already has many features. While Rdio's feature set differed significantly from Apple Music's, it's worth a shot. Although Apple Music's UI could be improved, it does offer several useful features such as gapless streaming, personalized music recommendations, Beats 1, internet radio curations by prominent musicians, and exclusive content. Apple Music's Discovery function is particularly impressive, given that it is selected by real people and learns from you to provide you with what you want.
With over 40 million tracks, Apple Music already outnumbers Rdio in the music library. Apple Music is now free for the first three months, after which it costs $9.99 per month for a personal plan and $14.99 per month for a family plan that covers six devices. Apple Music, unlike Rdio, is exclusively available on iOS, OS X, tvOS, watchOS, and Android; while iTunes Radio is available on Windows, it does not provide the same experience. Finally, although Apple Music is still relatively new, it is already available in over 100 countries, including India, Australia, the United States, the United Kingdom, France, Germany, and other important countries. To summarise, Apple Song is a terrific alternative to radio, and you'll enjoy some aspects of it, such as the incredible music discovery, but its UI should be improved.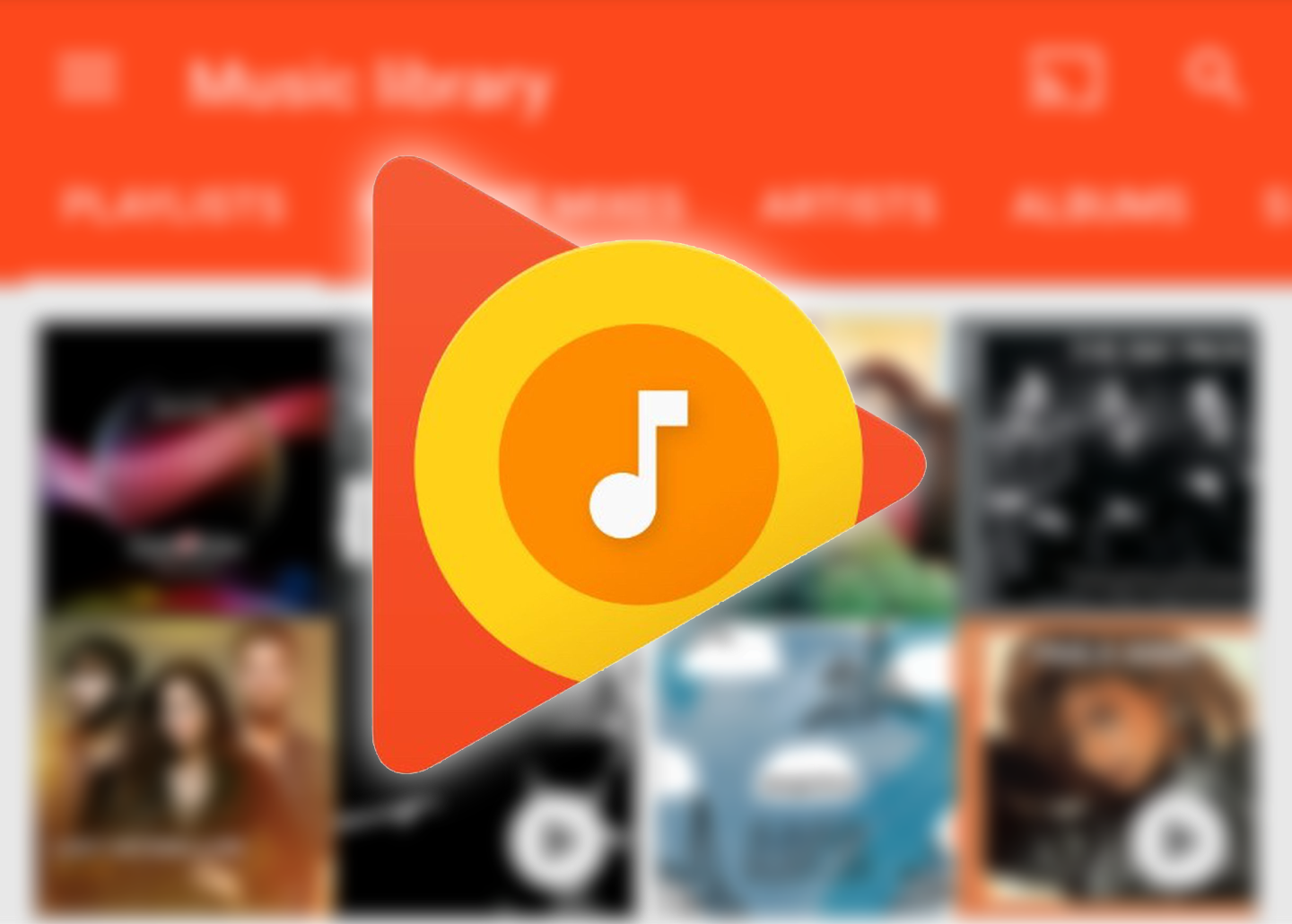 Google Play Music is the Best music service provided by Google. Google has made a concerted effort to compete in the music streaming sector, and with recent additions such as YouTube Music Key, Google Play Music is improving. While it lacks Rdio-like functionality, it has its distinct flavor. With 30 million tracks, Play Music is comparable to Rdio in the music library. It also has a clean interface, which you will appreciate if you prefer things to be simple. In addition, Play Music provides excellent suggestions, radio, and audio quality (320 kbps).
You may also use Google Play Music to make playlists from your music library. It also allows you to download tracks for offline listening, and while Rdio's social features aren't available, you can still share your favorite songs. Currently, the Google service is available in around 58 countries, less than Rdio, but we may expect Google to expand the service shortly. Google Play Music now available on iOS, Android, and the web, with a 30-day free trial. After that, you must purchase a subscription.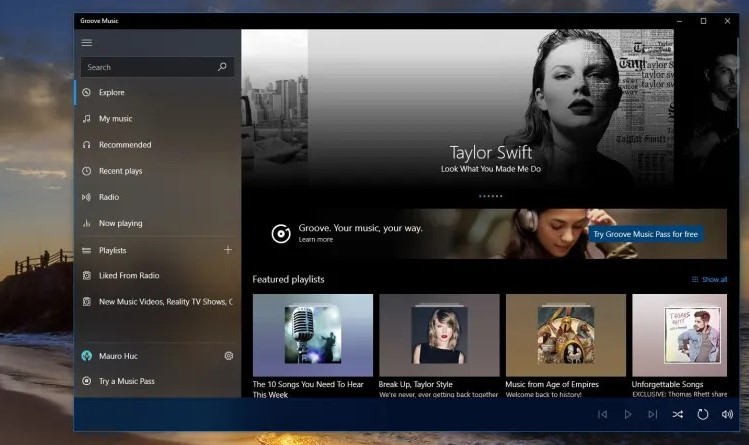 Groove Music is also a good Rdio substitute for Microsoft's music streaming service. Groove Music includes song downloads, artist-based radio stations, tailored playlists, device sync, and more. With 40 million recordings in its library, it outstrips Rdio in music. It also has features similar to Rdio, such as device sync, which allows you to resume playing where you left off, artist-based radio stations, etc.
Microsoft Groove Music is accessible for a month for free, after which you must pay a $9.99/month or $99.99/year subscription price. Groove is an online player and a mobile app for Android, iOS, and Windows. Unfortunately, the music streaming service is only available in 20 countries, a far smaller number than Rdio.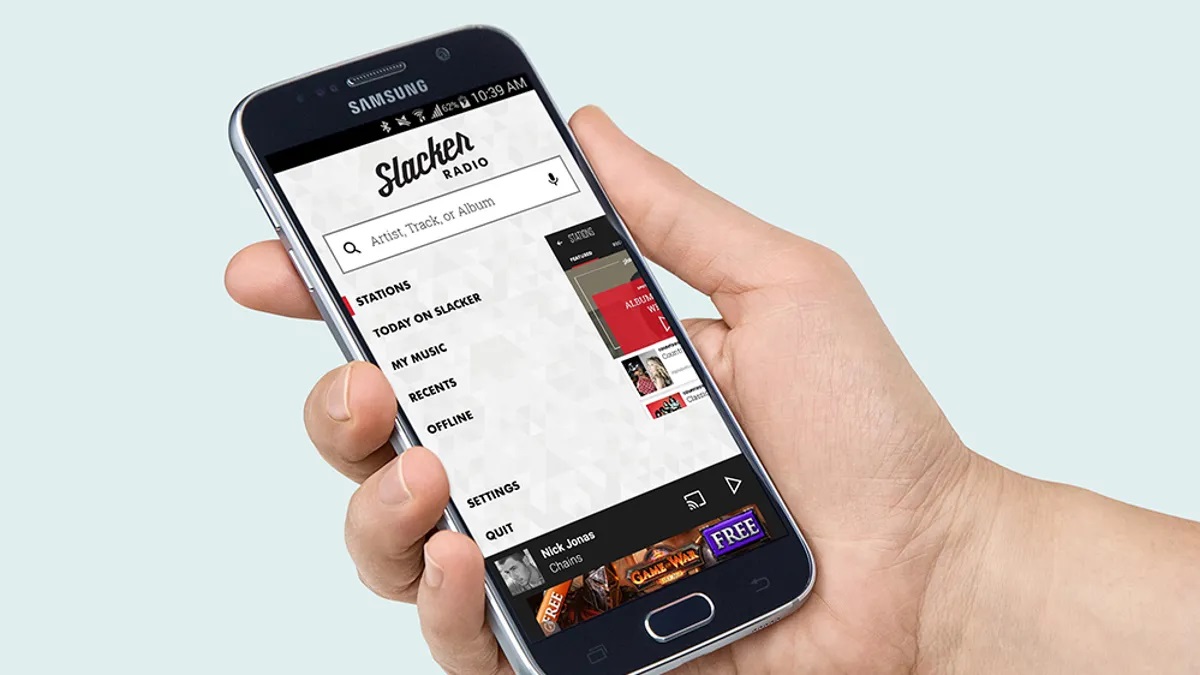 Slacker Radio is a music streaming service. Slacker Radio may not amaze you with its meager 12 million track collection, which pales in comparison to Rdio's 35 million track offering, but it does have some unique features. So, Slacker Radio's biggest feature is its beautifully produced playlists, but it also has amazing discovery options. Slacker's design is unremarkable, but it compensates with artist bios and lyrics for each piece of music. Even if you don't have a good internet connection, the music streaming service includes a beneficial offline mode for your music demands.
Slacker Radio's best feature is that its free version is unrestricted. You can listen to millions of tunes for free in the ad-supported free version. Plus ($4.99/month) & Premium ($9.99/month) are the two subscription options. Plus, features such as caching, song requests, unlimited skips, and more are available. Premium adds features like on-demand music, bespoke offline playlists, and more to the Plus package. Well, Slacker Radio is comparable to Rdio in platform support, including apps for all major mobile platforms, Smart TVs, home media systems, and automotive media systems. Regrettably, the service is limited to the United States and Canada.