When it comes to working, everyone has a different way of thinking. Some people like to work alone, while others like to work with a team. We think that working as a team is much better than working on your own. So, team management is something that every business owner should learn. Today, smartphones are more powerful than desktop computers, and since we carry them everywhere, it makes sense to know the best team management apps for Android. There are a lot of team management apps for Android in the Google Play Store that can help you and your team do any job well.
List of 10 Best Team Management Apps For Android in 2022

In this article, we'll talk about some of the best team management apps for Android.
With these apps, you and your team can help more efficiently and effectively on different projects.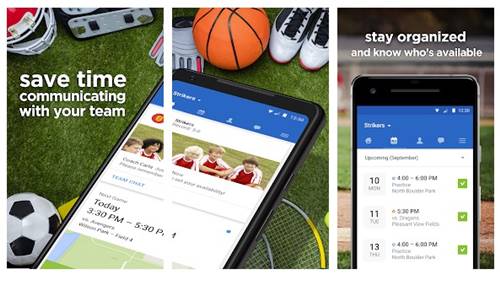 Well, TeamSnap isn't quite like any of the other apps in the article. It's a sports team management app for Android that was made just for coaches. If you are a coach, you can use TeamSnap to tell your team things like field numbers, uniform colours, practise start times, and other important information. It also allows you send messages to your whole team or to select groups.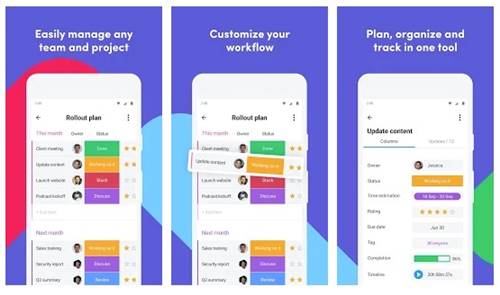 Well, one of the best productivity apps on the Google Play Store is Monday.com. What's that? It's a work and team management app meant to help your team. It gives you a wide range of tools for managing projects and working together, which you need to run your team. Some of the most important features that monday.com does are reporting, tracking time, planning, and more.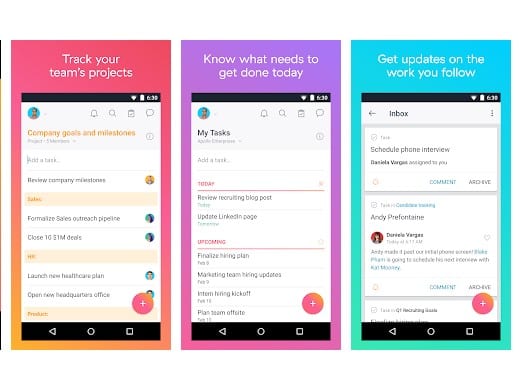 Asana is the best and most reliable project management app for Android users. This project management app works on more than one platform and can help you in many ways. Asana's most notable feature is that it allows users or team members create a dashboard and assign different tasks. The app can be used on both Android and iOS devices, and it offers in both a paid and a free version. The free one has some limits, but the paid version has no limits and lets you create as many dashboards as you want.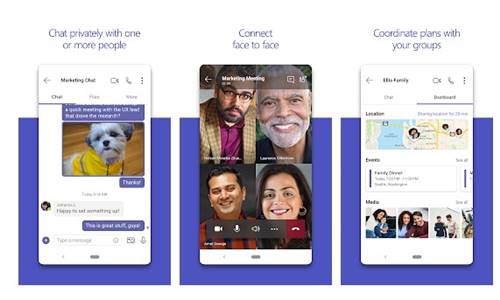 Microsoft Teams is an app for managing teams that has everything a team needs all in one team. With Microsoft Teams, it's easy to talk to your team, set up meetings and video calls, make phone calls, and do other things. It can be used to make HD communication and video calls. Team members can even edit, create and share Microsoft Powerpoint slides, spreadsheets and Word documents in real time with others.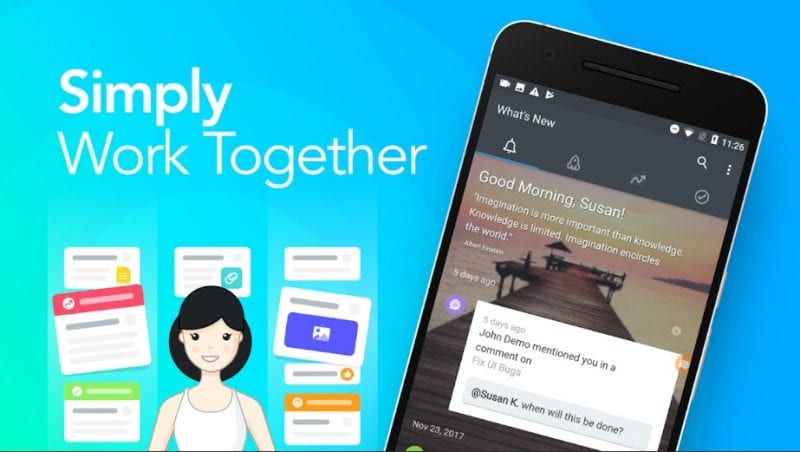 MeisterTask is the best choice if you want a project management app with tracking features. MeisterTask is known for its tools for managing projects, and it also lets you keep track of how each team member is doing in real time. MeisterTask also allows users set timers and add checklists to any task they have been given.
Well, it's another best Team Management app that you can use today. The great thing about Trello is that it allows users create as many boards, cards, checklists, etc. as they want. Not only that, but the app also allows you assign tasks to different team members through the cards. Trello also brings a wide range of tools, such as analytics, communication, marketing, automation, and so on.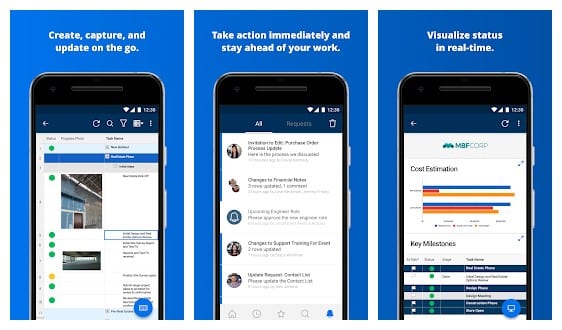 SmartSheet could be the best choice for Android users who want an app for team management that is easy to use. The app's interface, which looks like a spreadsheet and makes it easy to use, is its most notable app. The tool also allows users manage multiple projects at the same time. SmartSheet lets you keep track of the performance of other members as well.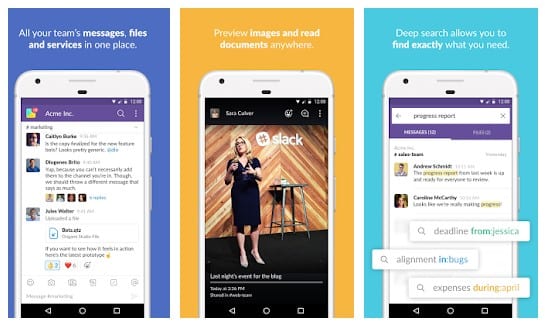 Slack works on both Android and iOS. Slack is one of the best and most popular tools you can use on your phone to manage projects. Users can set up both private and public channels of communication with other team members. The free version of Slack can store up to 10,000 messages, and you can connect 10 channels on the free version.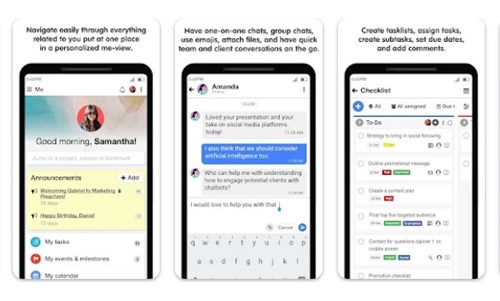 Use the ProofHub Android app if you're looking for a tool to help you manage projects and work with your team. On the ProofHub Android app, you can easily add tasks, edit them when you need to, add tasks that happen over and over, and more. ProofHub has features for managing projects as well as ways for teams to work together. There are features in the app that can help you stay in touch with your local and remote teams. Overall, ProofHub is an excellent team management and work collaboration app for Android that you shouldn't miss.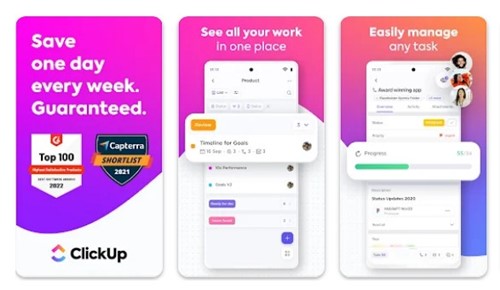 Well, it's a full-fledged app for getting work done that brings together teams, tasks, and tools in one place. ClickUp is easier to use than some of the other apps on the list. Over 800,000 teams use the app right now because it allows them create tasks on the go.
Besides that, it also offers you a few features to work with your team. Overall, ClickUp is a great team management app that you can get for Android.
Final Words:
These are the best Team management apps for Android that can help your team keep track of different projects. Every app in the article is available on the Play Store and can be downloaded for free. Tell us in the box below if you know of any other Team Management apps.