Even though many places banned TikTok, it was still the best app for sharing videos. TikTok is an app for sharing videos that lets you create and share your own. 10 Best TikTok Video Editing Apps for iPhone. Users of the TikTok app can watch every video you create and share on your account.
As you create and share more videos, more people will start to follow you. Today, millions of people use the app. Whether they are old or young, everyone seems to work hard to make their video go viral.
If you use TikTok and want to get more exposure, you need to start working on making your videos go viral. Even though it's not easy to make videos that go viral on TikTok, there's always room to get better.
10 Best TikTok Video Editing Apps for iPhone
The best way to improve your TikTok videos better is to use an app made just for editing TikTok videos. TikTok video editors for iPhone have a lot of features that let you make changes to your videos that will help them get more views and likes. So, let's look at the best video editors for iPhone that work with TikTok.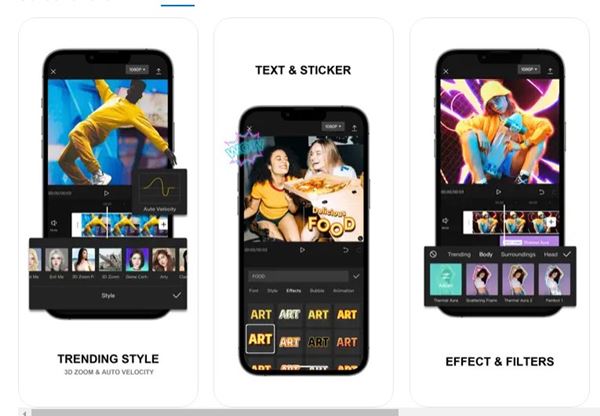 CapCut is not very well-known, but it is the best and easiest iPhone app for editing videos.
Even though CapCut is free, it has all the features you need to create great TikTok videos.
You can expect basic features like trimming, changing the speed of the video, animating video clips, etc., as well as more advanced features like using the chroma key, stabilising the video, and more.
CapCut is also known for its smart features, like auto-captions, text-to-speech, removing the background, and more.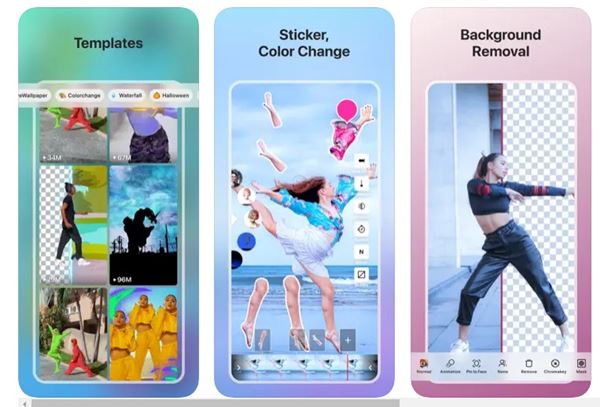 Zoomerang is probably the best music video editor for iPhone and is easy to use. It's a full-fledged video creation studio that lets you create and share trending videos on all video platforms, like TikTok, YouTube Shorts, Instagram Reels, etc.
Zoomerang is great for people who are just starting out and don't know how to create great TikTok videos. The app gives short tutorials on how to edit videos with popular filters to get more attention.
It has many video editing tools, cool filters, and more, but you have to pay for the premium version to use them. The free version has fewer features and ads.
Funimate is an iPhone app that will help you get in touch with your creative side. You don't have to be an expert to use this app, which is simple and free.
Funimate can be used to create amazing fan edits and spice up your videos with features like video transitions, custom animations, video and text effects, stickers, backgrounds and overlays, and more.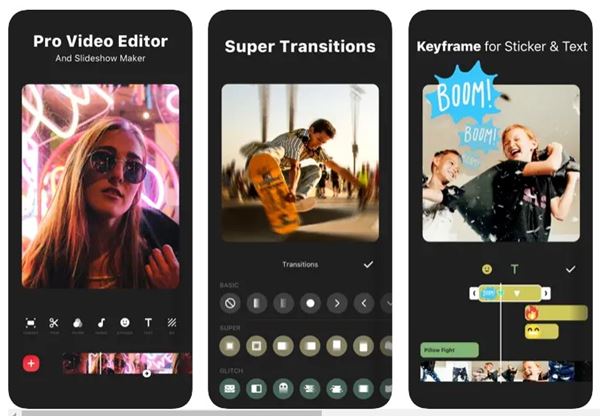 If you want a powerful HD video editor and photo editor app for iPhone with pro features, look no further than InShot. InShot is a music video editor that comes with all the tools you need to create videos that go viral on TikTok.
You can use this app to trim your videos, cut out the middle part, merge videos, change the speed of playback, add music, effects, voice-overs, and more.
You can also add text, emojis, stickers, filters, video transitions, and more to your videos with InShot.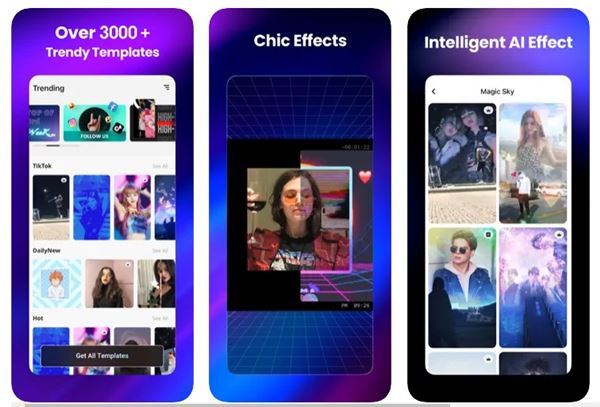 It is one of the best free HD video-making apps for iPhone that you can download from the Apple app store. The iOS app for editing videos has a lot of video editing templates, popular music, and effects that you can use to make your own TikTok videos.
FocoVideo also has a full-featured TikTok video maker with templates for Beats, K-Pop, Anime, and other styles. Overall, FocoVideo is a great TikTok video maker for iPhone that you should not miss.
If you want to create TikTok videos on your iPhone that look like they were made by a pro, you need to use Splice. Splice is a powerful app for editing videos that is also easy to use. It lets you edit videos in a professional way.
Splice gives you all the tools you're likely to need to edit videos. With this app, you can trim, crop, and improve your video clips. You can also change the speed of playback, remove the background with the Chroma key, animate your clips, and add video and text filters.
But if you want to use all of Splice's features, you have to sign up for a weekly, monthly, or yearly package. Splice is a great app for editing TikTok videos on an iPhone.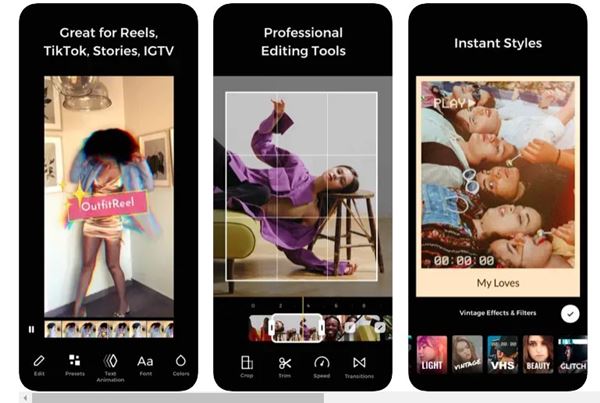 StoryWave is the only app you need if you want an easy-to-use video editor for iOS that works with TikTok. IT is a great iOS app for editing videos that lets you merge and combine videos, make slideshows, add music to videos, and do a lot more.
You can create videos for Instagram Stories, YouTube videos, Slideshows, Vlogs, and other places with this app. Not only that, but the app also lets you share your edited videos directly to TikTok, Snapchat, WhatsApp, IGTV, and many other social networking and video apps.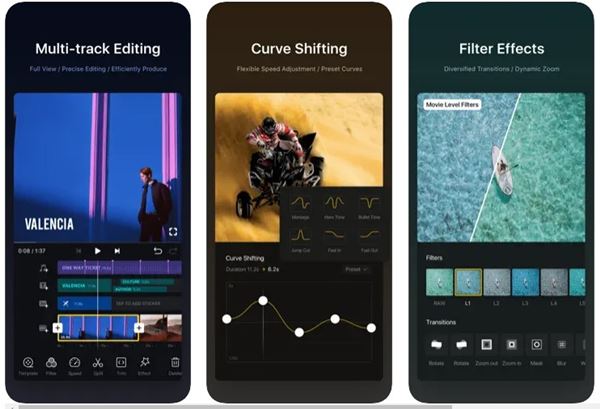 VN Video Editor is an iPhone app that lets you edit videos on more than one track. Most people use it to create amazing videos for TikTok and Instagram Reels. The TikTok video maker without a watermark for iOS has an easy-to-use interface and all the tools you're likely to need.
VN Video Editor also has great features like special effects, transition effects, Picture-in-Picture mode, and more.
You can use VN Video Editor to create videos for more than just TikTok. You can also use it to make videos for YouTube, Twitter, and Instagram.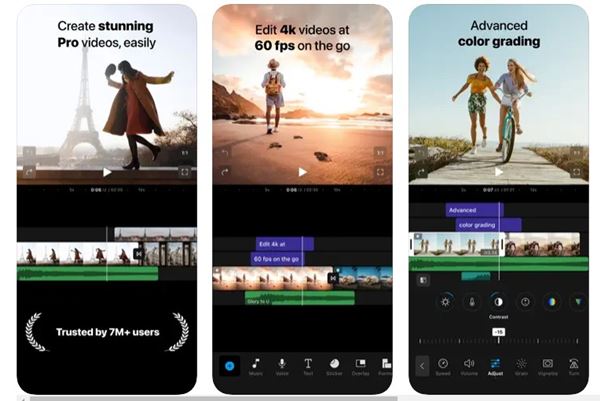 InVideo is a full-fledged app for editing videos that has all the tools you need to make videos. With InVideo, it's easy to create high-quality videos that look good and go over well with viewers.
This app can even be used to record 4K videos at 60 frames per second. After you've recorded a clip, you can edit it in the app's editor.
Regarding the video editing features, InVideo has all the tools you probably need to make interesting TikTok videos. And once you've made a video, you can share it with TikTok right from the app's share menu.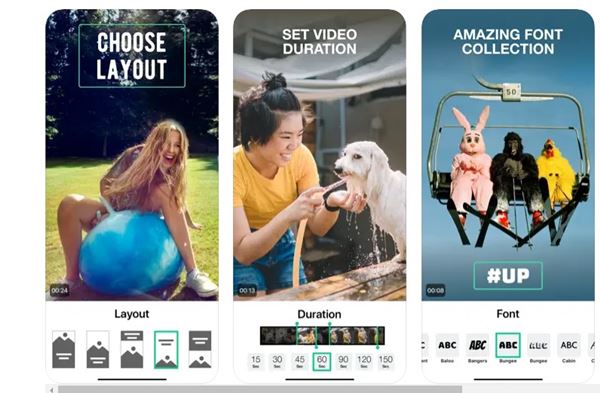 Magisto is an app for iOS that lets you create short movies quickly. Vimeo made the video editing app, and it's very easy to use.
Magisto is a little different from the other video editing apps in the article. It uses AI to make a movie out of a series of your videos and photos.
This means that all you have to do is record your travel videos, memory videos, and photos of great places to visit, and the app will turn them into a short movie for you.
So, these are some of the best free TikTok video making apps for iPhone. If you know of another TikTok video editor for iPhone, let us know in the comments section below.