Microsoft Teams is a popular video conferencing app for students and remote teams. It enables you to participate in high-quality conference meetings or interactive classes from the convenience of your own home. The app has been upgraded with numerous new features due to recent releases. As a result, users are now questioning if and how they can view everyone at once in Microsoft Teams. In this post, we'll go over all you need to know regarding Teams and viewing participants.
In Microsoft Teams, Can I See Everyone At Once?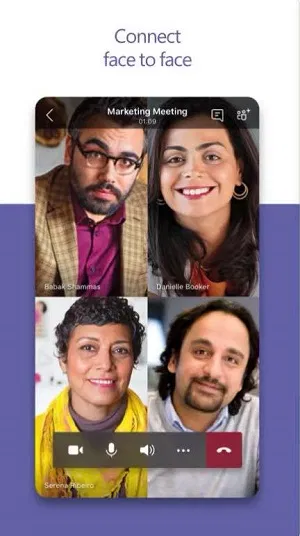 Microsoft Teams allows for up to 250 participants in a single meeting. The number is outstanding because it does not jeopardize the video's or tone's quality. However, showing all 250 participants at once would be quite unfeasible. Finally, Microsoft Teams allows you to view a video of 49 people simultaneously. Whatever you do, you will not be able to observe more participants at once. Given that you could previously only view 4 people at once and then 9 people, this is a big boost for the app and its users. However, Microsoft wants to continue. We may expect more modifications in the future, and you could be pleasantly surprised.
When Can We Expect A Microsoft Teams Update?
It's too early to state anything definitively. After all, seeing all participants on any video meeting app was recently made available. Zoom was the first app to provide this option, and others quickly followed suit. But there is something you can do while we wait. You could cast your ballot. That's correct. Microsoft upgraded the videos from four to nine in response to customer input via UserVoice. Other recommendations include upgrading to view all participants, which has already received over 40K votes. You can help by voting and encouraging your friends to do the same. In addition, if you sign up with your email address, you will be notified about the development and may be among the first to know when this feature is ready.
Viewing Multiple People At Once In Microsoft Teams
Here's how to quickly view the number of people you can see on your screen in Microsoft Teams.
1 – Launch Microsoft Teams and host or participate in a meeting.
2 – Next, in the upper right-hand corner, click the… icon.
3 – Next, click Large Gallery.
4 – Microsoft Teams will now automatically display all participants with cameras enabled.
It's worth noting that the Large Gallery option appears only if there are more than ten people in the conversation; otherwise, you will need to pin them to the meeting.
Customize What You View in Microsoft Teams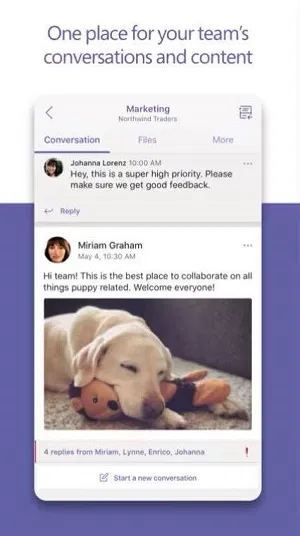 Microsoft Teams attempts to determine what content people want to view during meetings. The app presumes you want to view the person speaking. As a result, their video will always be shown by default. Other users may appear to have been picked randomly, but this is not the case. The people in the video were the ones who were the most active during the meeting. Even if you have not heard their voice long enough, they may have been sharing content or chatting.
If someone shares their screen, you can watch their video, even if you haven't seen it before. Microsoft Teams is simple to use and wants you to attend all crucial presentations. It occasionally favors multimedia content above the speaker. You may flip between presentations and videos if you want to watch a presentation only part of the time. Click the video icon of the person you wish to view. You'll feel as though you're in a conference room since you'll be able to observe both the presentation and your colleagues' reactions.
Using Microsoft Teams To Pin A Video
If you want to watch a video of a specific member all the time, you may do it with a few clicks.
1 – Select the person whose video you wish to watch, right-click on it, and then choose Pin. Now, their video will be pinned to your home page, where you may watch it until the meeting concludes. It should be noted that it will not alternate even if someone else begins speaking.
You can pin additional people if you want to customize your view. For example, if you pin nine participants, their videos will display on your screen.
2 – To unpin someone you've pinned, click on their video and select Unpin. Don't worry; neither you nor the other person will be notified whether you pin or unpin their video.
Conclusion:
Many people are looking forward to being able to see everyone at once on Microsoft Teams. Although we are certain this feature will be accessible eventually, we suggest you be patient. This can take time since Microsoft attempts to determine the optimal option for everyone. What do you generally do using Microsoft Teams? Is the app satisfactory to you, and is there anything else you'd like to change? Share your thoughts in the comments box below.